We Help Young Adults Reach their Potential!
A Transitional Living Program for Young Men & Women
ATC is a young adults program located in St. George Utah. We specialize in helping men & women live a sustainable and meaningful life.
We Help Young Adults Overcome Life Challenges They Face Daily.
With our 3 Step Process: We help by showing them how they can attend college, volunteer, get a job, get healthy, and enjoy other recreational activities.
Educate
EDUCATION & VOCATION
Young adults enrolled at ATC have several career development routes through educational and vocational options available to them, including high school, university, and trade/vocational schools.
For clients that have completed their educational goals or may not be interested in college or vocational training, colleagues work with a network of professionals in the community on job placement and/or internships. One of the benefits of St. George is that it offers the resources of a metropolitan city while also being small enough to allow for an intimate community business network for our clients depending on their career interests.
Develop Career. Get a job. Gain Competence.
GRADUATE PROGRAM
At The Crossroads offers a specialized after-treatment program to our young adult graduates who may still be in need of our support.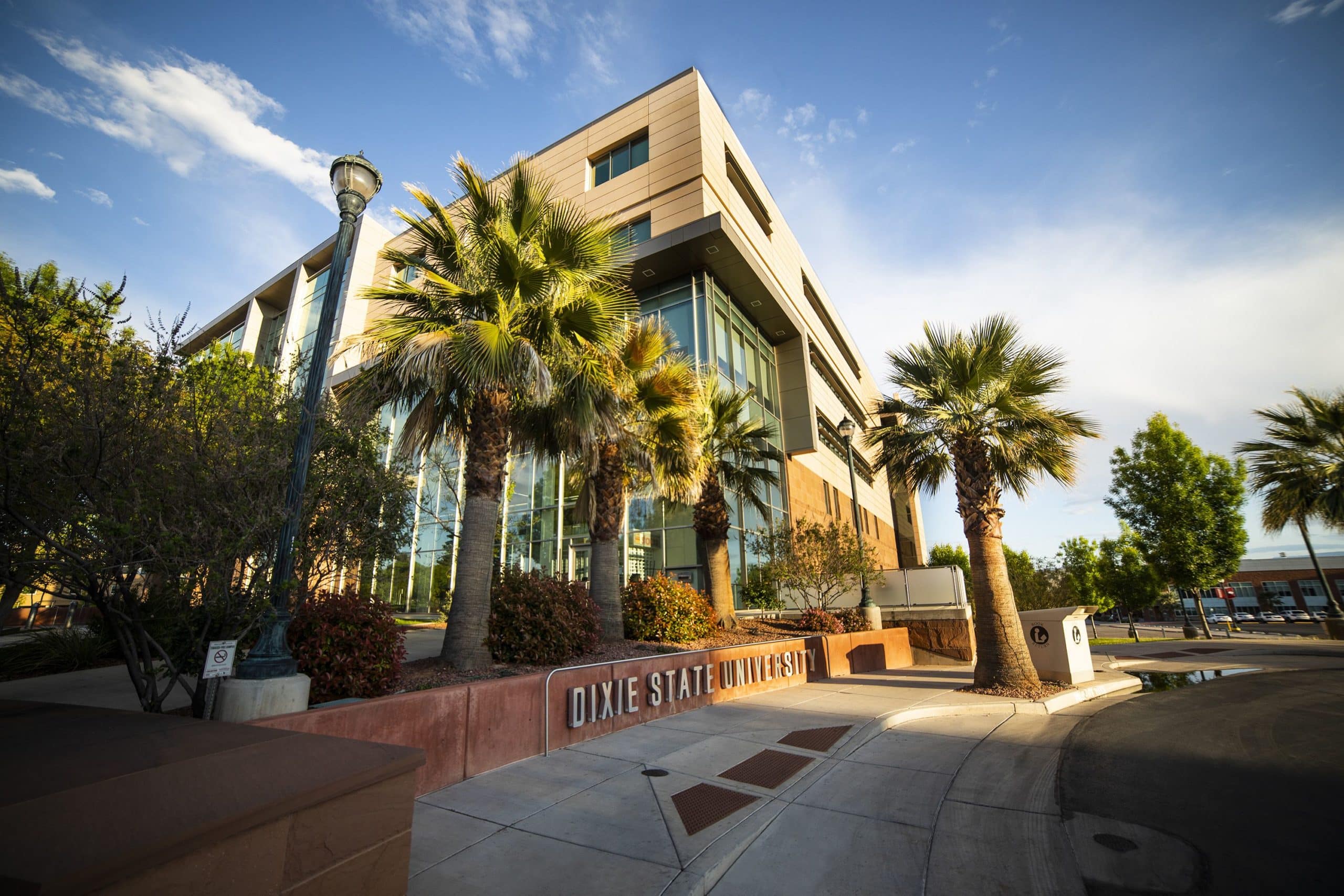 Experience
RECREATION & OUTDOOR ADVENTURE
That is why we have developed a clinically sophisticated therapeutic program with the integration of both recreation and adventure components. After all, St. George does provide us with the ideal setting for this incorporation. ATC offers recreational and adventure-based activities multiple times per week. It is through these opportunities that our students gain confidence, find passion and expand their horizons.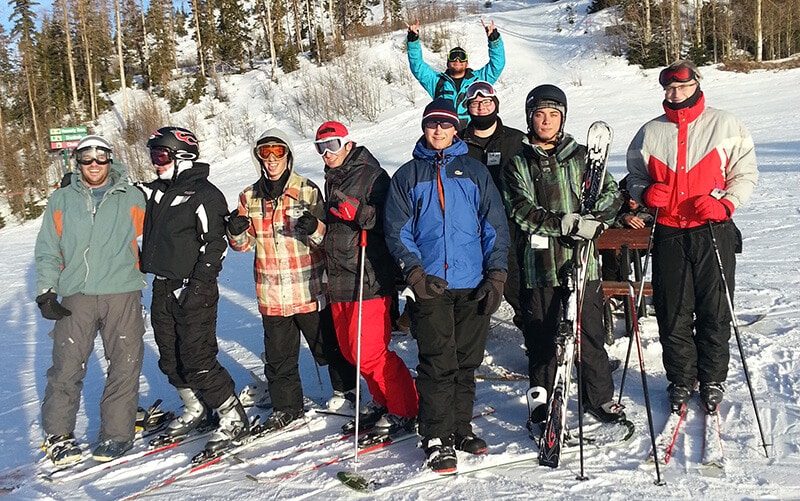 Empower
LIFE SKILLS TRAINING
Develop the Basic Skills Necessary for Independence
Often times young adults require assessment and coaching in order to develop and hone the necessary life skills necessary for long-term independence and success. At The Crossroads uses multiple Life Skill models as a guide to develop individualized life skills training programs for our clients. Working through the life skills component of our program in turn helps the young adults to gain confidence and traction in working towards their life goals. Once a young adult develops a healthy set of life skills, independence is that much more attainable.
SERVICE
We believe that giving back to the community in which you live creates a balanced and grateful lifestyle. It allows each of our clients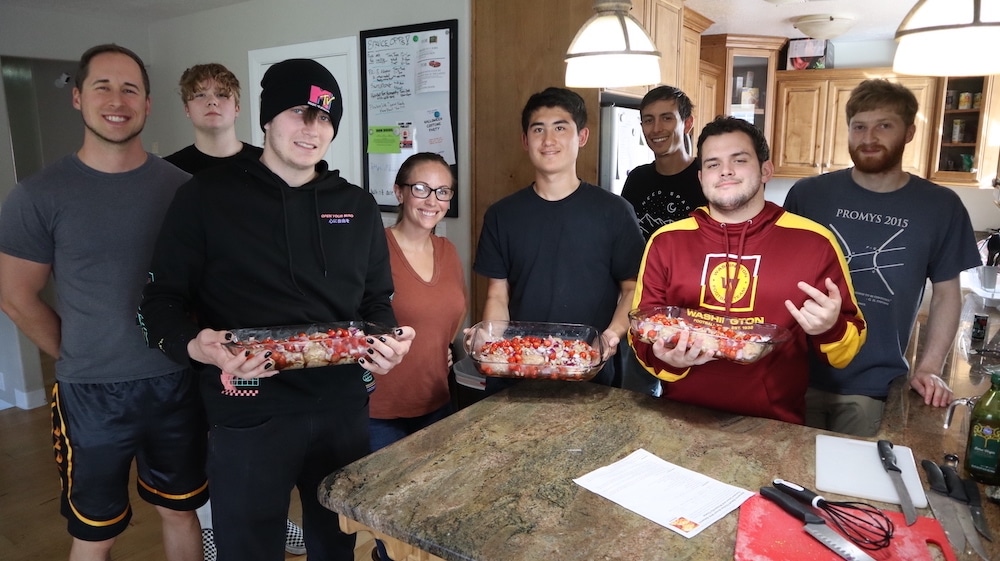 Our Approach Has Worked For These Families
Great program! They took great care of my son and did the best they could to help him. The staff is highly knowledgeable and very professional. My wife and I are very thankful!
I have worked for treatment facilities in the past and Crossroads is by far my favorite out of the ones I have been employed at. The treatment team that work with the clients are very orientated around helping the clients to recover and become independent.
At The Crossroads is a fabulous program. The staff is excellent and dedicated to uncovering each young adults greatest possibilities. The program is committed to instilling the skills and habits to launch lives foreword as the young men and women transition into independence. Rock On ATC!!
Quality staff and location. The program director, Brian, is one of the few who is really actually invested in each and every client's success.
I have known "ATC" and their staff for a few years. They have helped many young men transition into society and launch into college or careers.
Things We Help Young Adults Over Come!
We work with young adults who struggle with one or more of the following:
Self-harm
Isolation
Eating disordered behavior
Lying
Substance use or abuse
Self-Esteem
Social Anxiety
Family Issues
Depression
Video Game Dependency
etc…
Some common diagnoses our clients have:
Anxiety
Depression
Personality Disorder
Bipolar
etc…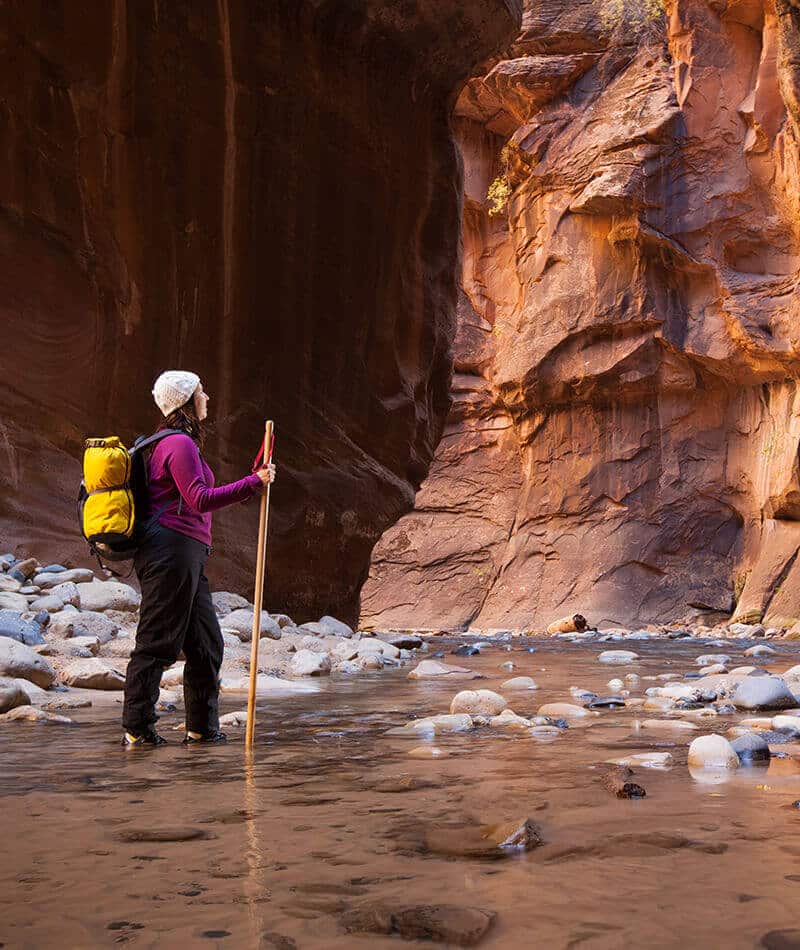 Filling out the form below and requesting a confidential callback 24 hours a day, 7 days a week.
Residencies In The Heart Of St. George
RESIDENT HOUSING
RED HOUSE
RESIDENT HOUSING
DIAGONAL HOUSE
RESIDENT HOUSING
400 EAST HOUSE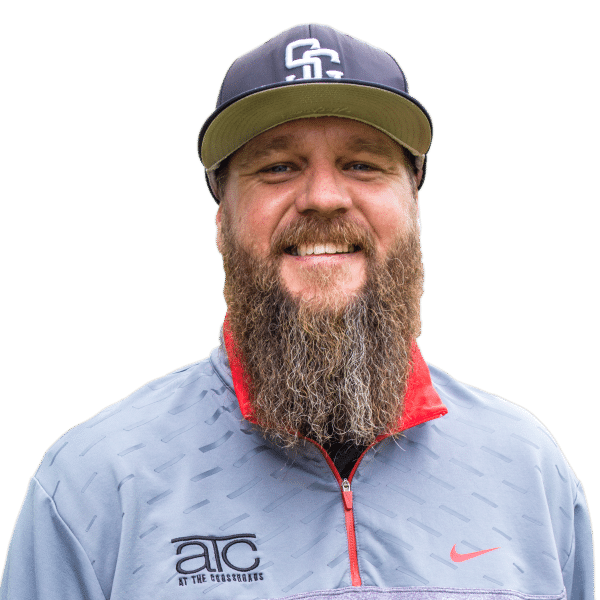 Brian's Bio
Brian Virgin is the Program Director of At The Crossroads. As a founder and co-owner of At The Crossroads, Brian has been with the program since its inception in 2005. While working at an adolescent residential treatment center, he and Michael Alger noticed the dearth of supporting programs for the young adult population. Together, they created At The Crossroads to fill that need and help bridge the gap for families.
Brian has been affiliated with the human service field since 2003, when he began working in residential treatment at an adolescent facility. He later worked as a bilingual eligibility specialist with the Economic Services Division of Mecklenburgh County in North Carolina.
Brian is fluent in Spanish and has served as a volunteer with the Spanish Action Coalition, teaching Hispanic Youth the English language. In 2008, after starting At The Crossroads, he completed studies to become a Licensed Substance Use Disorder Counselor in Utah and retains this licensure to this day. Brian has served in all capacities in At The Crossroads and brings his passion for quality care and treatment to the residents he feels privileged to serve. Brian is married to Shannon Fischer, his wife of nine years, and together they have three children.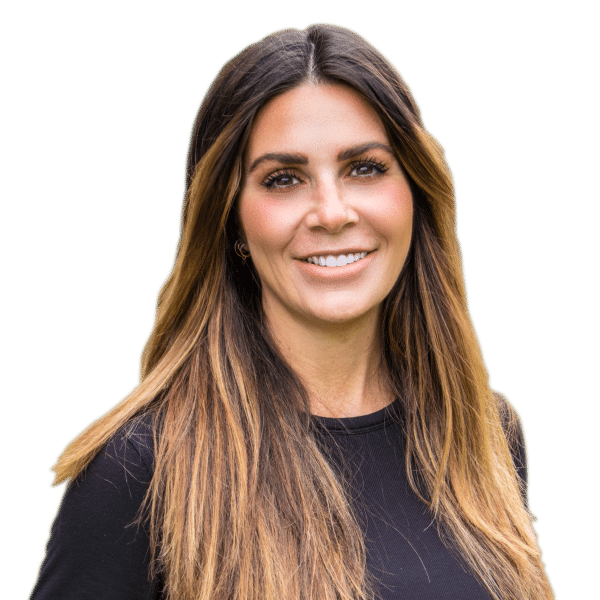 Shannon
Marketing & Admissions
Shannon's Bio
Shannon was born and raised in Charlotte NC. She met her husband in St George Utah while attending Dixie State University in 2001. Her entrepreneurial spirit led her to attend esthetics school and go on to own and operate a clothing boutique for many years here in St George. She has a love for getting to know people and embraces any opportunity to put her creative abilities to the test.
Shannon has been part of the At The Crossroads family since its inception in 2005. She has played a vital role behind the scenes and now she is truly relishing the chance to be at the forefront with all of our families and clients.
Shannon has spent years building relationships and making connections in the St. George community. She is looking forward to helping ATC clients navigate their Independence by helping with mock interviews as well as be a consistent touch point for them and remain a steady person in their support system.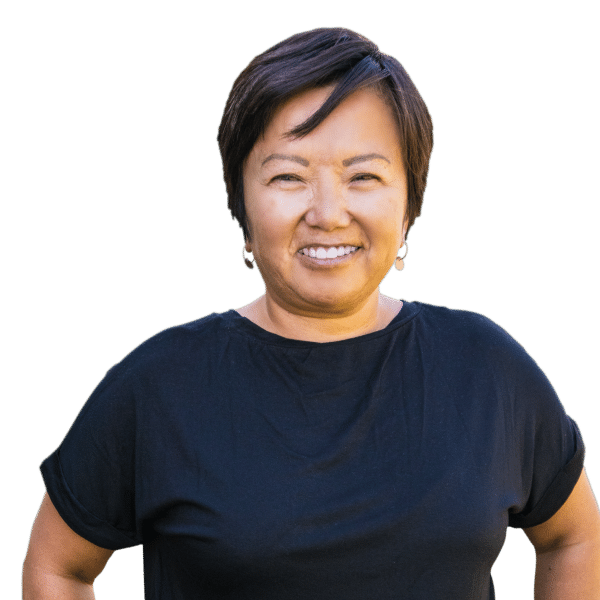 Misti
Director of Operations
Misti's Bio
Misti grew up in Morgan, Utah on the family farm and graduated from Morgan High School, she earned her Bachelor degree from Brigham Young University in Human Biology.
She recently resigned as the Foundation Director of Building Utah Youth a non-profit that designs and promotes teen leadership/personal growth training. She enjoyed working with teens and watching them find their inner strength and potential.
She held her position with BUY from 2009 until 2014 and has seen over 500 teens go through their program. This has given her the insight and passion of helping young people.
In her spare time, she enjoys running, skiing, the family farm, sports and traveling. Her motto in life is "We do not stop playing because we grow old, we grow old because we stop playing"! In 2014, she made St. George, Utah her permanent residence.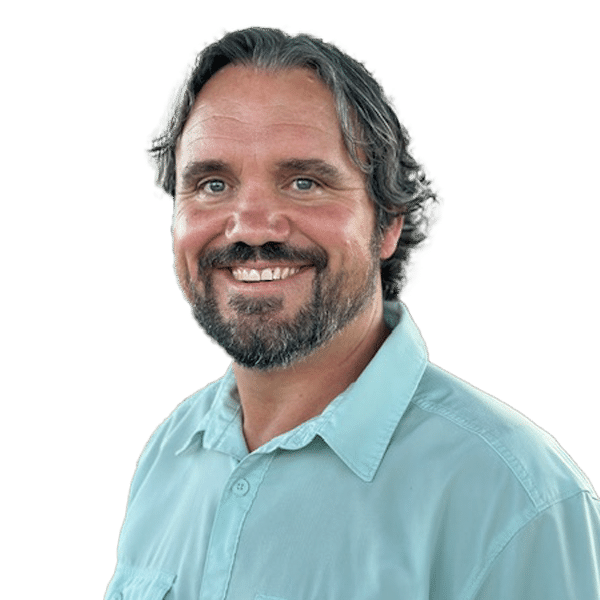 Kade's Bio
Kade received a BS in Behavioral Science, social work emphasis from Utah Valley University and a Master of Social Work from the University of Utah. Kade is a Licensed Clinical Social Worker in the state of Utah.
Since 2006, Kade has dedicated his career in working with adolescents, adults, couples, and children with a variety of mental health, substance abuse, social, and relationship difficulties. Kade has focused his therapeutic work with adolescents and families in the residential and therapeutic boarding setting. Additionally, has worked with children, couples, and adults in private practice. Throughout his career, he has had the opportunity to manage teams of therapeutic professionals in providing these services. Kade is passionate and dedicated to helping others find hope and peace in their lives.
Kade grew up in Northern, Utah. He enjoys spending time with his family and friends engaging in extracurricular actives. Some of Kade's favorites are listening and playing music, mountain biking, snowboarding, and traveling.
Kade is a father of 2 boys. His sons mean everything to him and enjoys being a healthy role model as they mature and grow.
Kade is excited to be an active and supportive member of the At The Crossroads team in helping young adults launch and find their place in this world.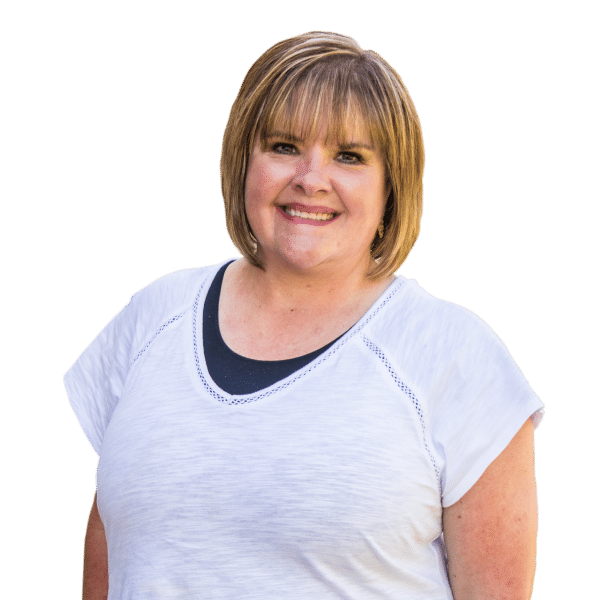 Tina's Bio
Tina was born and raised in Beaver, Utah. As the oldest of five children, Tina gained a true respect for hard work and service towards others.
She has been working with ATC since 2009, after she, her husband Eric, and their daughter moved to St. George. Since then, Tina has fallen in love with both her job and the Southern Utah area. She works with the ATC administrative staff, and handles clerical work, student accounts, and more.
"I think Crossroads is a great opportunity to give young adults a bright, stable, and healthy future. I really love my job; I get to combine what I do best with what I like to do, helping other people. The students are great to work with as well as my co-workers."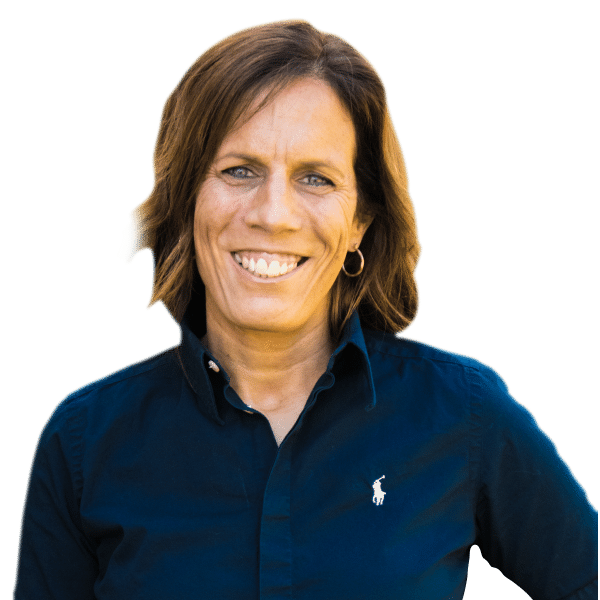 Krysti
Women's Program Director
Krysti's Bio
Krysti grew up in California, she moved to Utah to pursue a degree in Behavioral Science from Utah Valley University. During her junior year she transferred to Washington State University where she graduated with a Bachelors Degree in Social Science. After taking a few years off for her family Krysti received her Masters Degree of Science in Psychology with a specialization in Educational Psychology.
Krysti is married with three kids. Her husband recently retired from the US military. During her husbands military career she had the opportunity to live in various states and overseas, which has been an education in itself and provided opportunities to work in different areas in the human services field.
She has worked for a private residential facility for children and adults. Krysti supervised a residential facility in the Utah Valley for six years. She has also worked for many years in the educational field. Krysti enjoys working with youth and the rewarding opportunities provided by the field of human services.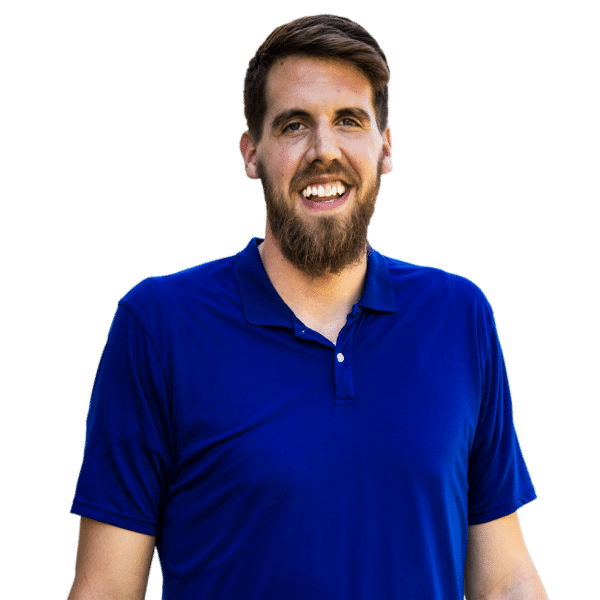 David
Men's Program Director
David's Bio
David is a husband and father of 4. Before starting his family, David graduated from the University of Utah with a degree in Speech Communication and Family Studies.
While at Utah, David was a member of the men's basketball team and pursued a career in the sport. After numerous injuries with the NBA D-League, David stepped away from basketball and was introduced to ATC August 2017.
David is passionate when it comes to service and believes the best way to build character is through assisting those in need.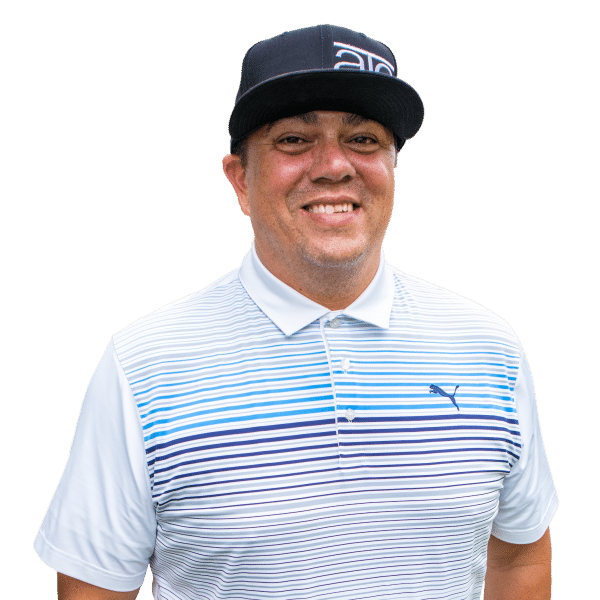 R-Forbes
Clinical Director
Ryan's Bio
My name is Ryan Forbes. I go by "Forbes" (in order to not be confused by the ocean of Ryan's) but feel free to call me Ryan.
I began doing therapeutic groups, staff development and program development with ATC in the spring of 2008 and started working full time with them in fall of 2013.
In addition to my experience with ATC, I have also worked in the Community Mental Health system for 20 years. During that time I served on a variety of committees for the state of Utah and International Center for Clubhouse Development based in New York City. I have also done a short stint in Wilderness Therapy with Wingate as a primary therapist.
I love baseball hats and am always wearing one. I have more than I would freely admit but I can go almost 4 months without wearing the same one. As I grew up, a fitted baseball hat represented accomplishment as only the All-Star Team ever got them. So, I made it a goal to get as many as I could growing up. That childhood goal has spilt over into my adult life and now has become a hobby.
Finish each Day and be done with It! – Ralph Waldo Emerson
My Strengths:
Achiever, Learner, Activator, Positivity and Context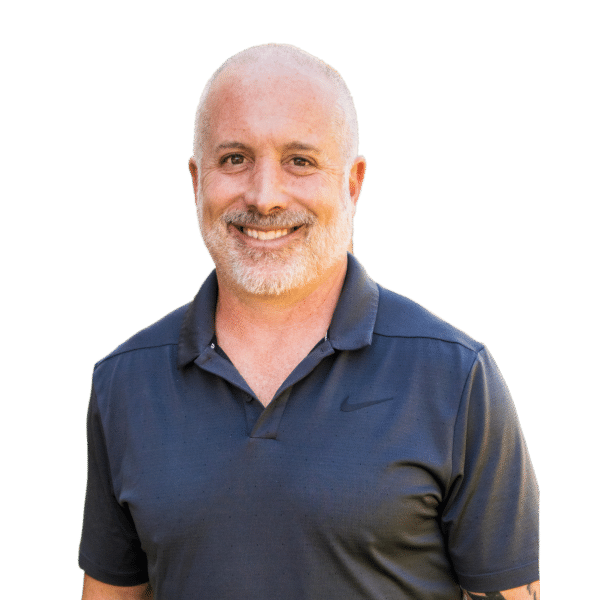 Mike's Bio
Mike received a BS degree in Family and Human Development from Brigham Young University in 1998, an MS degree in Marriage and Family Therapy from the University of Kentucky in 2001 and an MBA degree from Arizona State University in 2006. Mike has been a licensed marriage and family therapist in the state of Utah since 2004.
In 2002, Mike spent three years gaining experience and working toward his clinical licensure at an adolescent residential treatment center. From 2005-2012 Mike worked with young adults as a wilderness therapist with Second Nature (now Evoke). Wilderness therapy helped Mike fine tune his assessment skills and gain greater respect for the restorative power of nature and its ability to heal and transform. Mike enjoys in particular working with young adults who have come to ATC having had this experience. After spending years working outdoors, Mike was interested in continuing his work with young adults but also wanted to experience working with clients and developing relationships over a longer period of time than what wilderness treatment offered. He moved out of Utah in 2012 and took off all the way across the country to Portland, ME where he worked as the clinical program director at Foundation House, an extended care sober living program. In 2014, Mike missed family and the desert of the Southwest and returned back to St. George, UT where he connected with a long-time friend, Brian Virgin. During his days at Second Nature Mike had referred clients to ATC over those years and had the opportunity to remain as a contracted therapist with ATC after his clients completed wilderness treatment. Mike's familiarity with ATC and his years of experience working with young adults made working at ATC full-time the perfect fit. He has been with ATC now since 2014 and has been an instrumental part of the growth of ATC over that period. Mike most enjoys working with oppositional defiant individuals who require support with such clinical issues as ADHD, addictive behavior, executive function deficits, and anxiety.
Mike has lived on and off in Utah since the early 1990s. He is however originally from the East Coast; born in West Chester, PA and raised in Towson, MD just outside of Baltimore. He has made several cross country moves during his adulthood but always seems to find himself back in Utah's red rock country. Mike is an avid sports fan, particularly Baltimore area sports teams and his college alma maters. Mike enjoys music and is a huge fan of the Seattle Sound, also known as grunge music, that surfaced in the Pacific Northwest in the 1990s. He enjoys spending time outdoors exploring canyons, rappelling, hiking and stand-up paddle boarding. Mike lives with his soon to be wife, Tareyn, his step-son, Everett, and they split custody with his step-nephew, Hudson. The two young boys keep Mike on his toes and feeling young.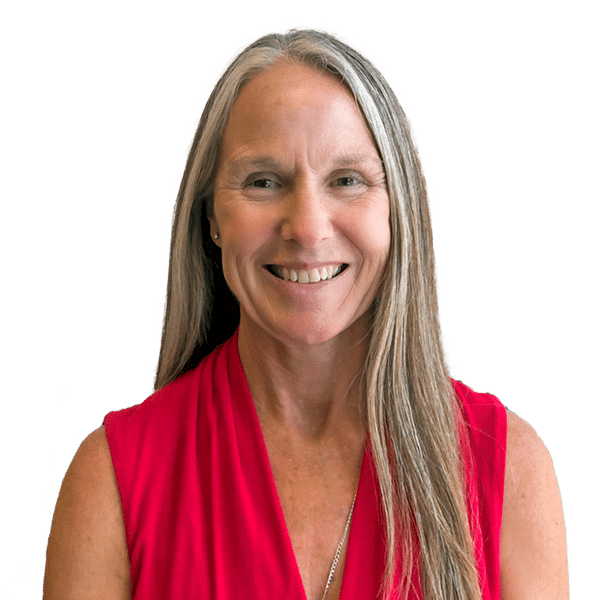 Kelly's Bio
Kelly always wanted to be in the psychology field but her lack of confidence in her academic ability stood in her way. At age 37 she went back to school and began the process. This was in 1997. In 2002 she graduated with an MS in psychology and then went on to specialize in Marriage and Family therapy. She began her working career in a residential treatment setting for adolescents in 1997. August 2008 her life was dramatically changed when she lost her 26-year-old son in a car accident. What she has learned through this journey has forever shaped how she works with substance use, mental health, and families. Kelly's son and living daughter along with seven grandchildren are the inspiration in her life. She has worked with teens, young adults, and families. She has been clinical director of an IOP at Las Vegas Recovery Center, and outpatient services for Eagle Ranch Outpatient Services. She started a non- profit to help those who can't afford treatment for their teens and young adults. She enjoys working with individuals and families and loves watching the growth in others. In her spare time she enjoys hiking, traveling, tennis, and being with family.
Education:
Bachelor of Science Degree from Southern Utah University – Graduated May 2000
Master of Science in Psychology from Palo Alto University – Graduated May 2002
Marriage and Family Therapy from Regis University 2005 – 2008
PhD in psychology Walden University – Dissertation researching: Evidence-based practices among
treatment providers who treat substance use disorders.
Trainings and certifications:
Certifications in trauma – IATP
TF-CBT
Attachment, Trauma, and Psychotherapy. Neutral integration as a pathway to resilience and well-being,
Dan Siegel, M.D.
Emotionally Focused Therapy, Bessel van der Kolk, M.D.
DBT, CBT, MI, ASAM assessment, and TSF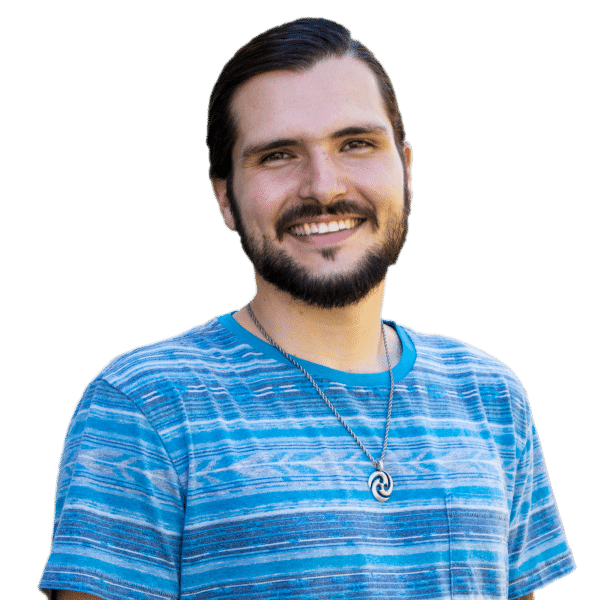 Nathan's Bio
Nate was born and raised right here in St. George, Utah. He met and married the love of his life and a few years later they were blessed with a beautiful baby boy. Nate loves spending time with his family, whether it be dancing to music, reading books, or being in nature, any time spent together is the best time. Nate has dedicated many years of his adult life studying world religions/spirituality, metaphysics, and philosophy to gain greater insight into the deepest questions of the soul. He uses this experience to help others discover their authentic self and live their life consciously from a place of integrity, compassion, and gratitude. He is thankful for the opportunity to work in an environment where these principles are used to serve others in a uniquely rewarding way.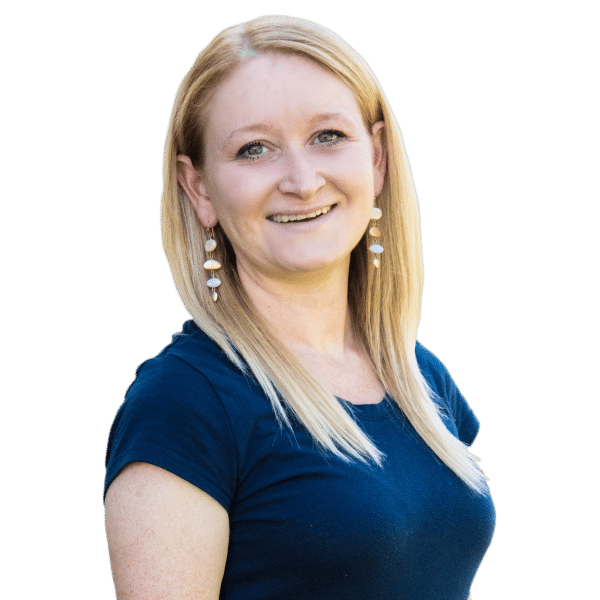 Nadia's Bio
Nadia grew up in Charleston West Virginia. Nadia is a graduate of the University of Cincinnati with a BA in Ballet. She has always been passionate about social work and helping others. Nadia plans to go back to school to get an additional degree in the field or in Psychology. She enjoys working with young adults and adolescents to help them overcome obstacles life presents. She is dedicated to her work and to helping the girls and young women at ATC.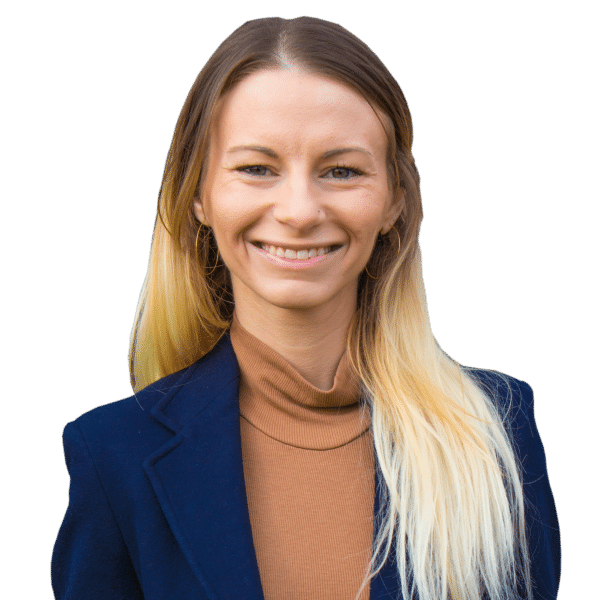 Laura's Bio
Laura was born and raised in Virginia. She has been working at ATC since 2015 and prides herself in graduating the program herself in 2012. She loves making a positive impact while working with young adults on their road to independence. 
Laura enjoys spending time with her husband Hayden, they married in 2018 in Salt Lake City UT and have two dogs Bambi & Leo. She also enjoys yoga, traveling, outdoor sports, softball, interior decorating and fashion.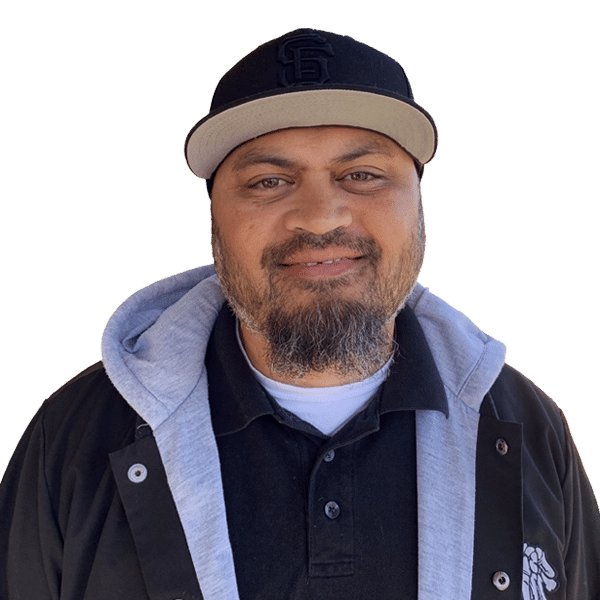 Jake's Bio
Jake was born in American Samoa, but grew up mostly in Hawaii with his family. He eventually found his way to southern Utah to play football in college and after meeting his now wife, decided to call St. George home in 2007. They have six wonderful kids together.
Jake has been working with youth for nearly 20 years as a mentor and counselor and in more recent years has enjoyed the positions of assistant program director, outreach director, and aftercare director at various establishments. He is a Community Healthcare worker(CHW) and Certified Peer Support specialist(CPSS) because Jake is passionate about how to help people become their best self.
Jake has coached football for 15+ years and saw a need in the community to make sports accessible for all, so he has organized multiple free sports camps for the youth through a nonprofit he helped get started.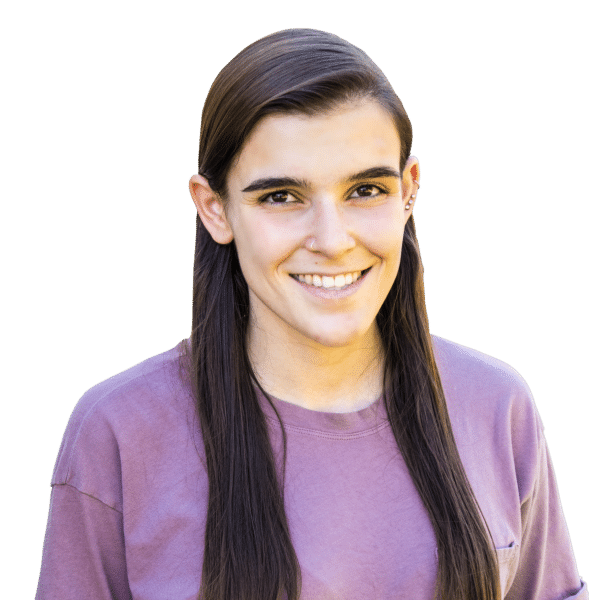 Teya's Bio
Teya grew up in northern New Jersey and moved to Utah in 2013. She has experience working in wilderness and residential facilities, where she has worked with both adults and adolescents. She has knowledge and training in a variety of approaches like ABA services, DBT and substance abuse programs.
Teya has worked at ATC since early 2019. Being an atc alumni, Teya has an insightful approach to helping young adults build healthy futures for themselves. Teya enjoys being outdoors and has a passion for art. She is a licensed tattoo artist and she's always eager to explore new techniques and media. She values helping young adults explore different creative outlets and hobbies they enjoy.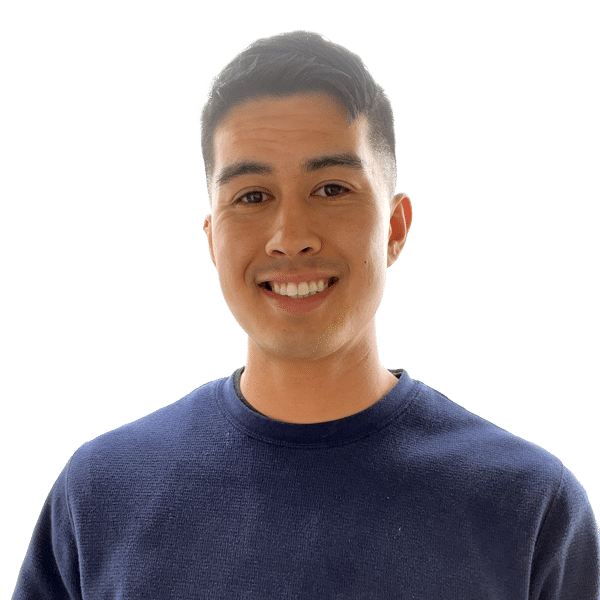 Will's Bio
Will was born and raised in Northern California and moved to St. George, UT in 2016. Growing up, Will's childhood and teen years were filled with immense adversity and struggles. He subsequently found himself in and out treatment and juvenile justice settings. It wasn't until he was sent to a youth residential treatment program in Utah that he found a spark to make a turnaround in his life.
With the help of many great mentors, he eventually graduated from that treatment program and moved directly to St. George Utah. He knew instantly he wanted to give back to others and pass on the knowledge he has gained from his past.
Will began his career almost as soon as he was able to work in a human services program. His prior experience has been in youth residential treatment. Additionally, he served as a volunteer mentor at a youth outreach program.
Some of Will's strengths are his ability to empathize with clients and create therapeutic relationships. He believes consistency and firm boundaries, coupled with support and compassion are the keys to success as a staff.
His favorite saying goes "A smooth sea never made a skilled sailor." Will prides himself on his ability to bounce back from setbacks and finding the silver lining in tough times. He believes that failure always provides feedback and that adaptability is one of the most important traits to have.
During his free time, Will can be found hiking, longboarding, practicing brazilian jiu jitsu or trail running..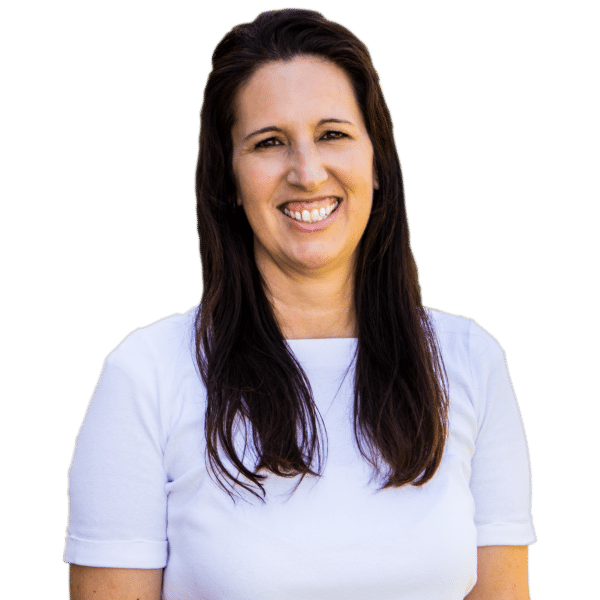 Valerie
Medical Coordinator / Registered Nurse
Valerie's Bio
Valerie is a registered nurse and has been working as the medical coordinator at ATC since 2018. She attended school at Utah State University and Dixie State University, where she graduated with her nursing degree.
Valerie loves working with people and enjoys the different aspects of her job at ATC, from being involved with the students' medical care to spending time with them in other settings. She teaches monthly health classes and holds activities that encourage physical fitness.
Valerie enjoys the outdoors, sports, music, and spending time with her husband Kory and their four fabulous children.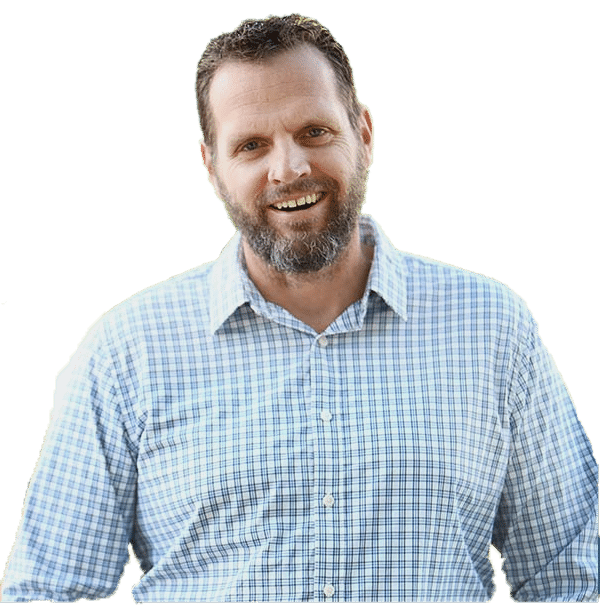 Jake Roberts
Advanced Practice (Psychiatry) Nurse Practitioner
Jake's Bio
Jake is a psychiatric nurse practitioner who graduated from the University of Utah. Prior to having his private practice, he worked in the behavioral medicine unit at Dixie Regional Medical Center, and for a short while at LDS Hospital in Salt Lake.
He works with children, teens, and adults, and specializes in psychiatric disorders ranging from anxiety to bipolar disorder.
Jake lives in Southern Utah with his family.
Take Action Now And Get In Touch With Our Experts