We Are Located In
Beautiful Southern Utah
St. George, Utah Is Known For Its Remarkable Landscapes and Recreational Activities!
With an average of 255 sunny days per year residents see decreased depression and anxiety!
What Makes Southern Utah Such A Remarkable Place!
The Area Is A Mecca Of Outdoor Recreation!
Rock Climbing

Camping

Motor Sports
World Famous Hikes

Kayaking and Fishing

Canyoneering
Snow Boarding

Mountain Biking

Water Sports
Vibrant City Community and Small Town Feels
With World Class Opportunities and Recreation In Our Backyard
"The Stunning New Home Of Active And Adventure Travel Here In The USA"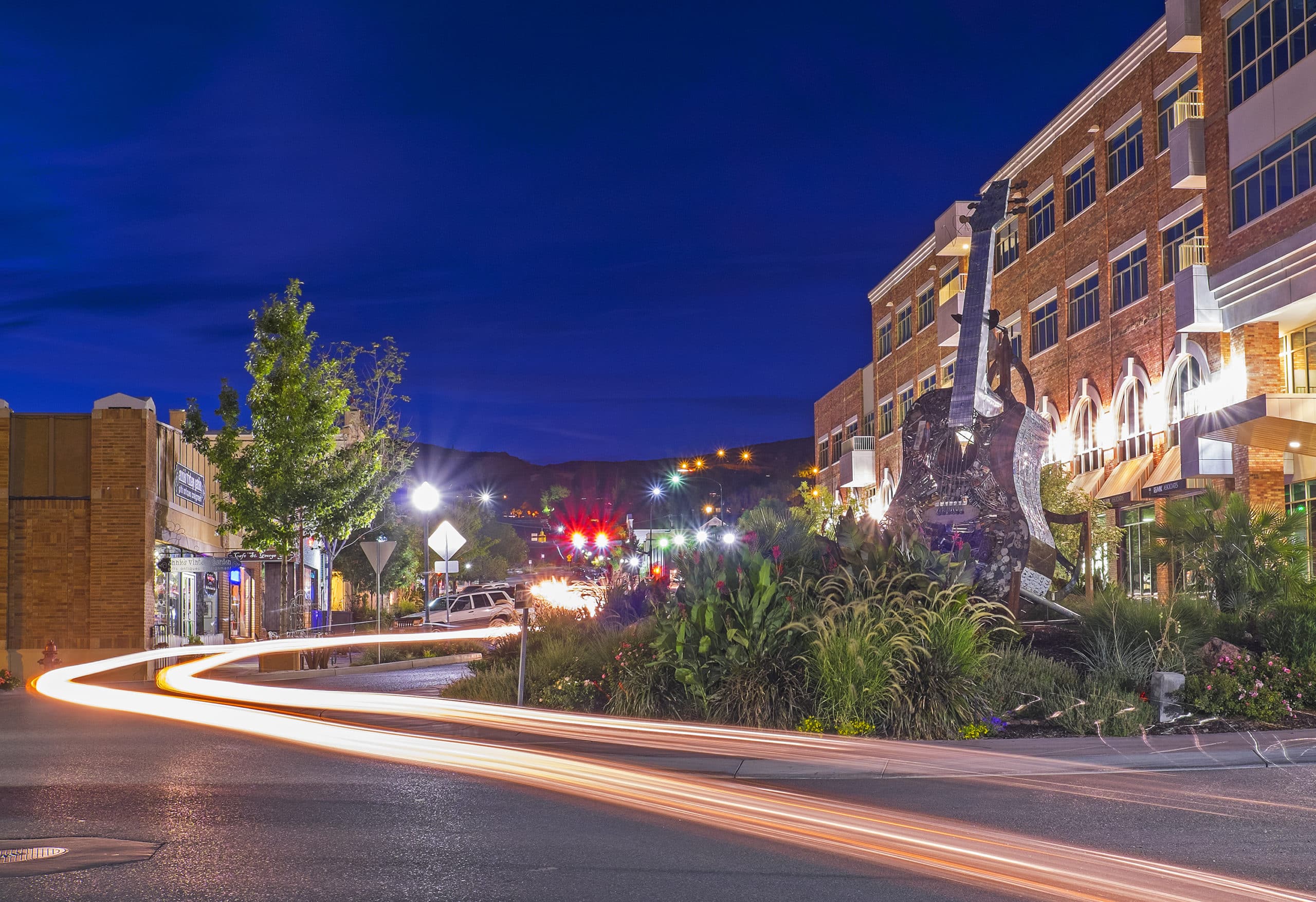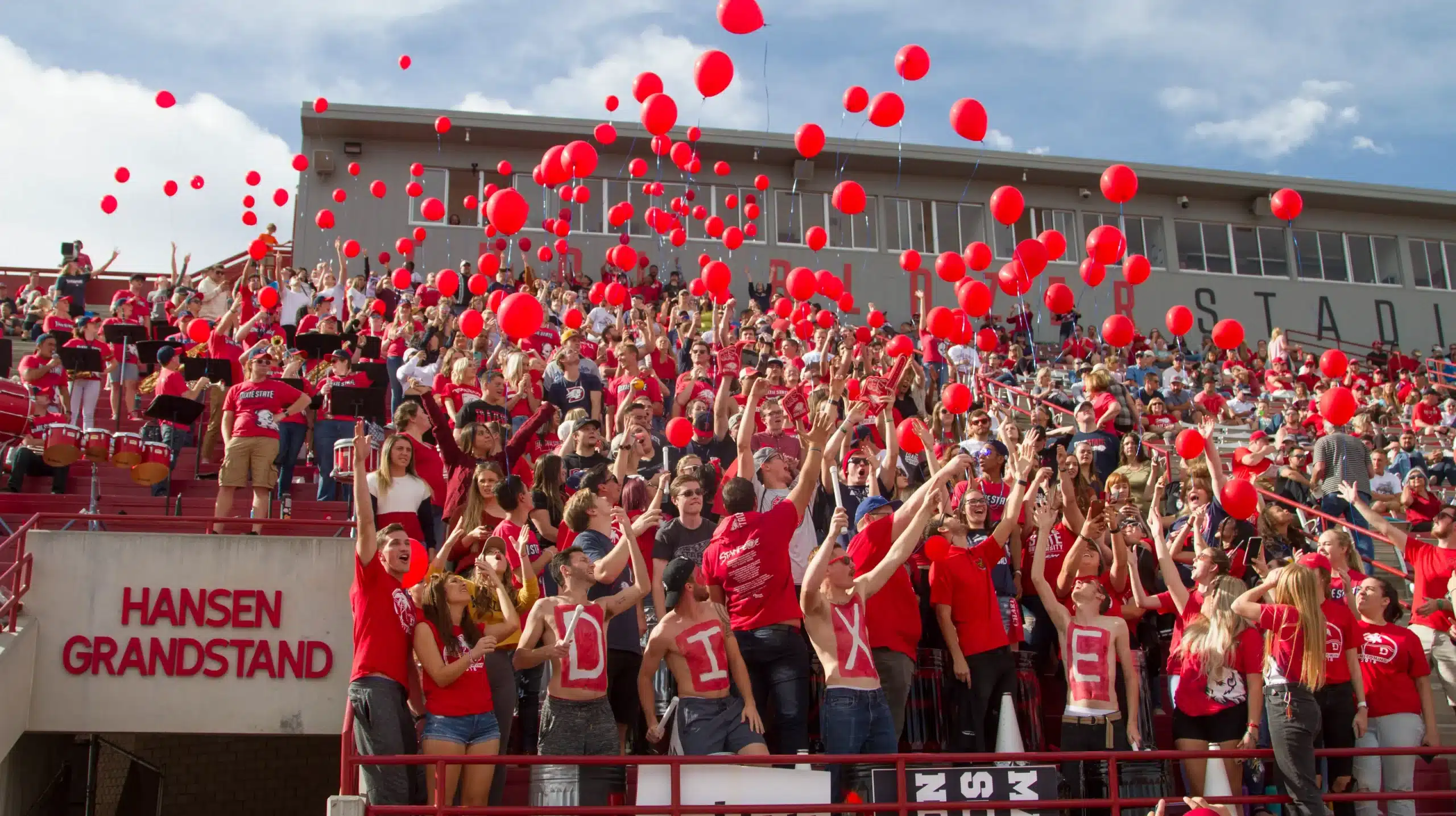 Dixie State Football Game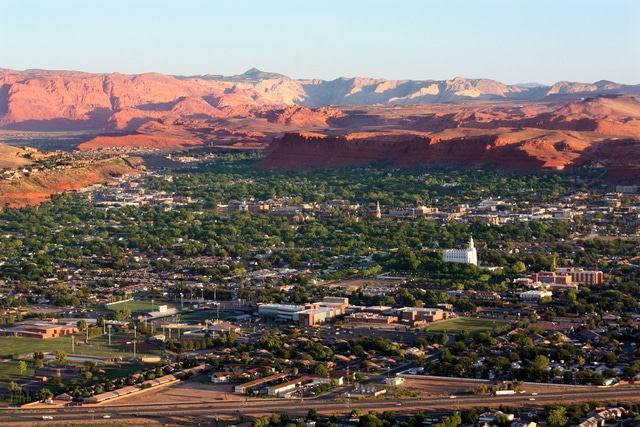 View of St. George Proper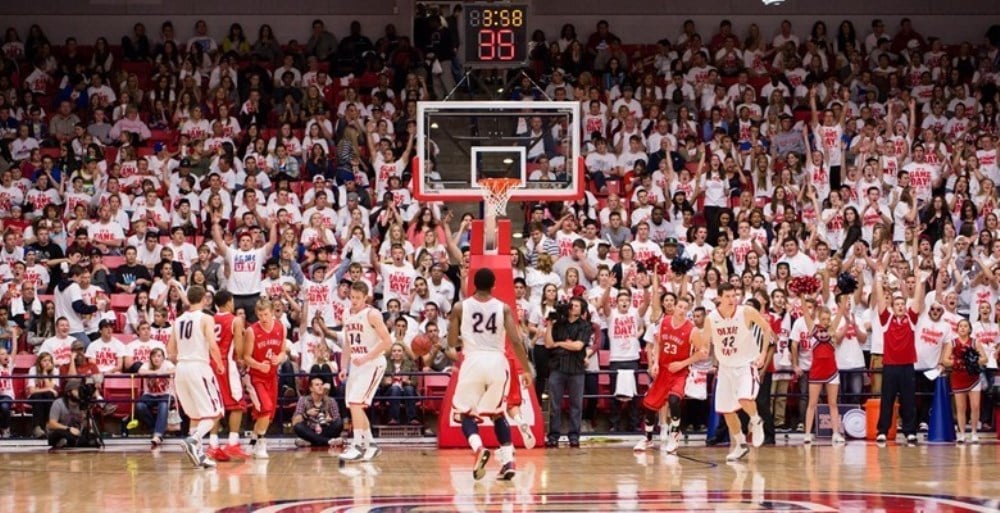 Dixie State Basketball Game
We Have World Famous National Parks
The Gateway To Utah's Mighty 5 National Parks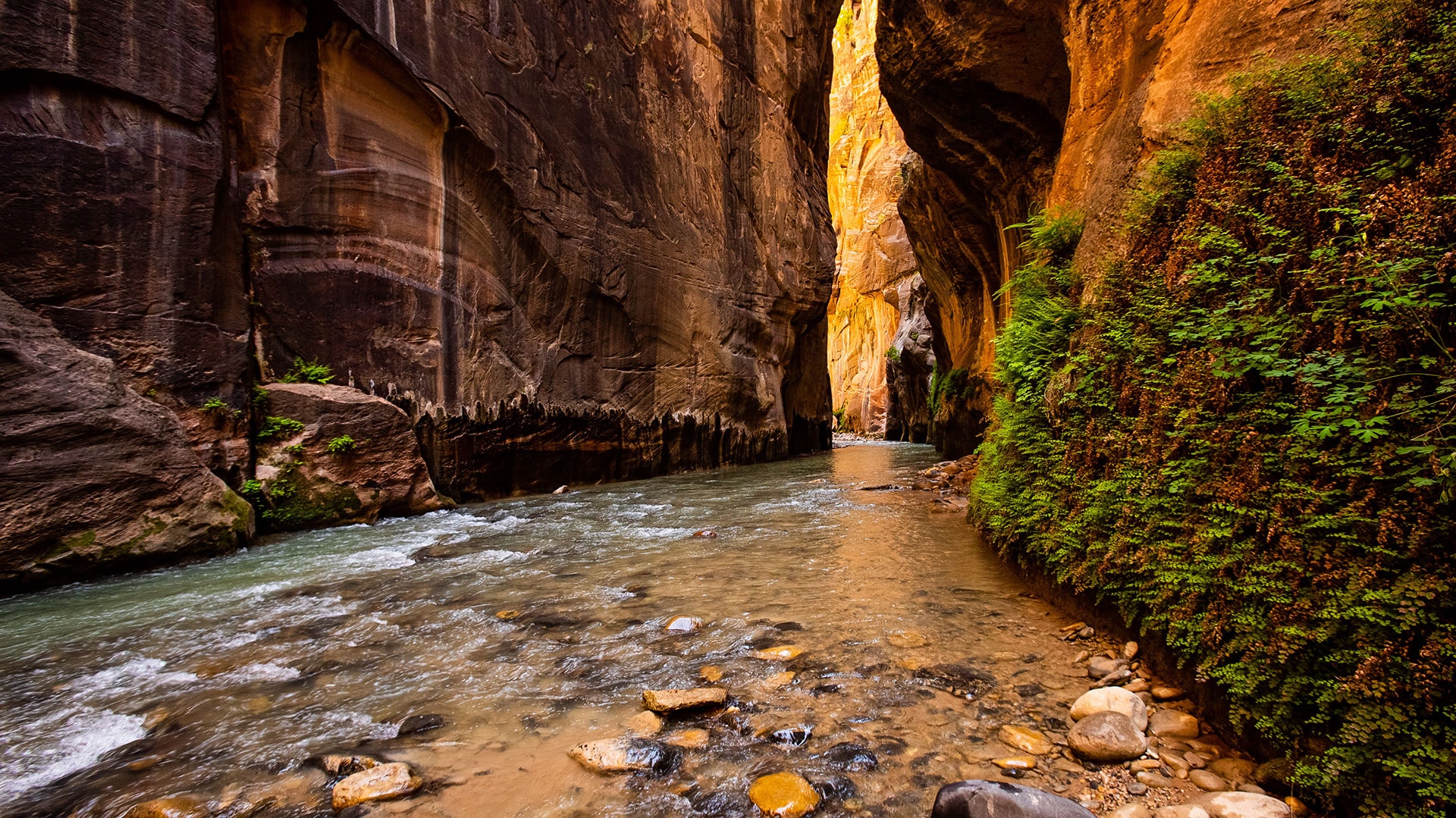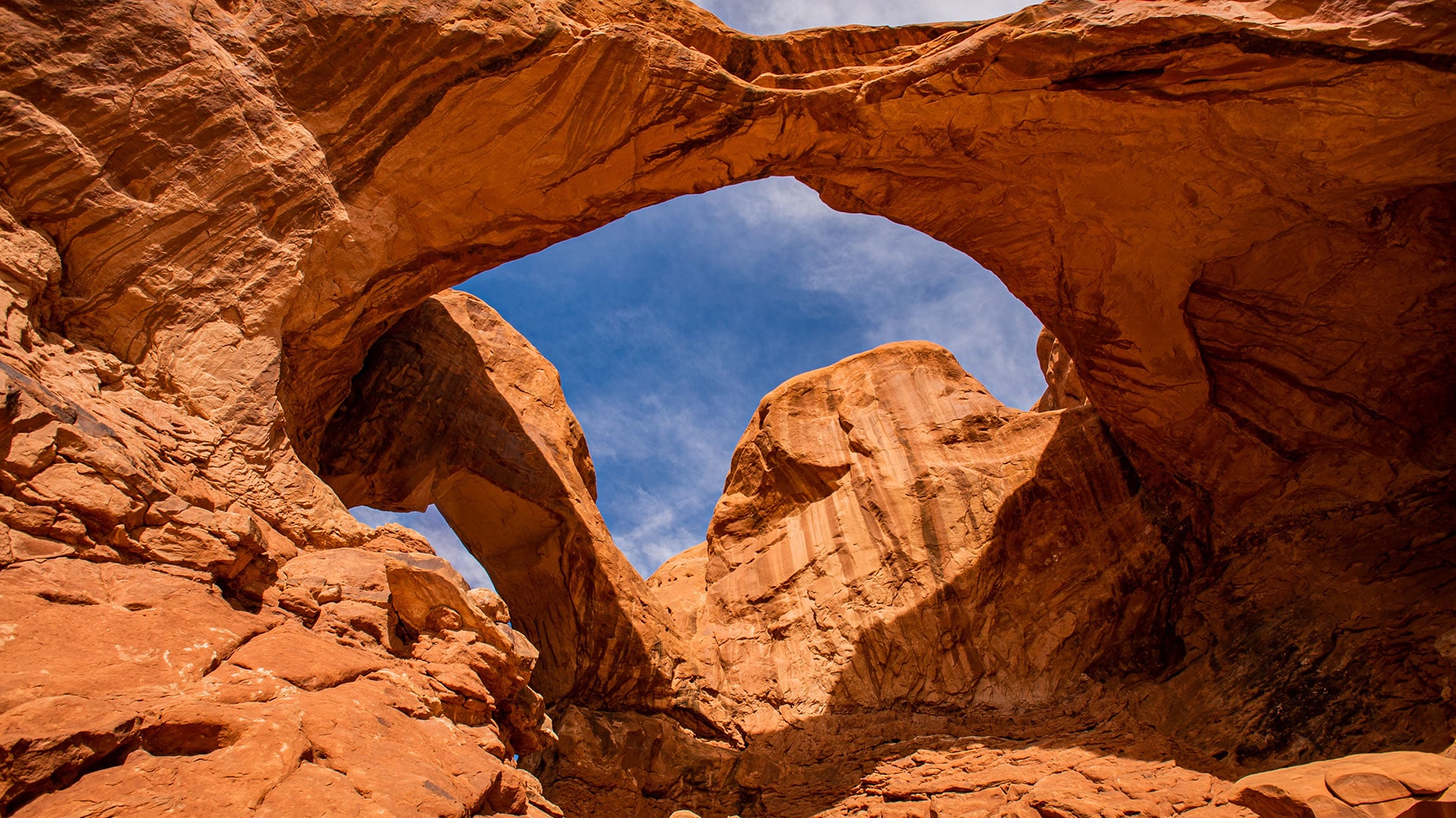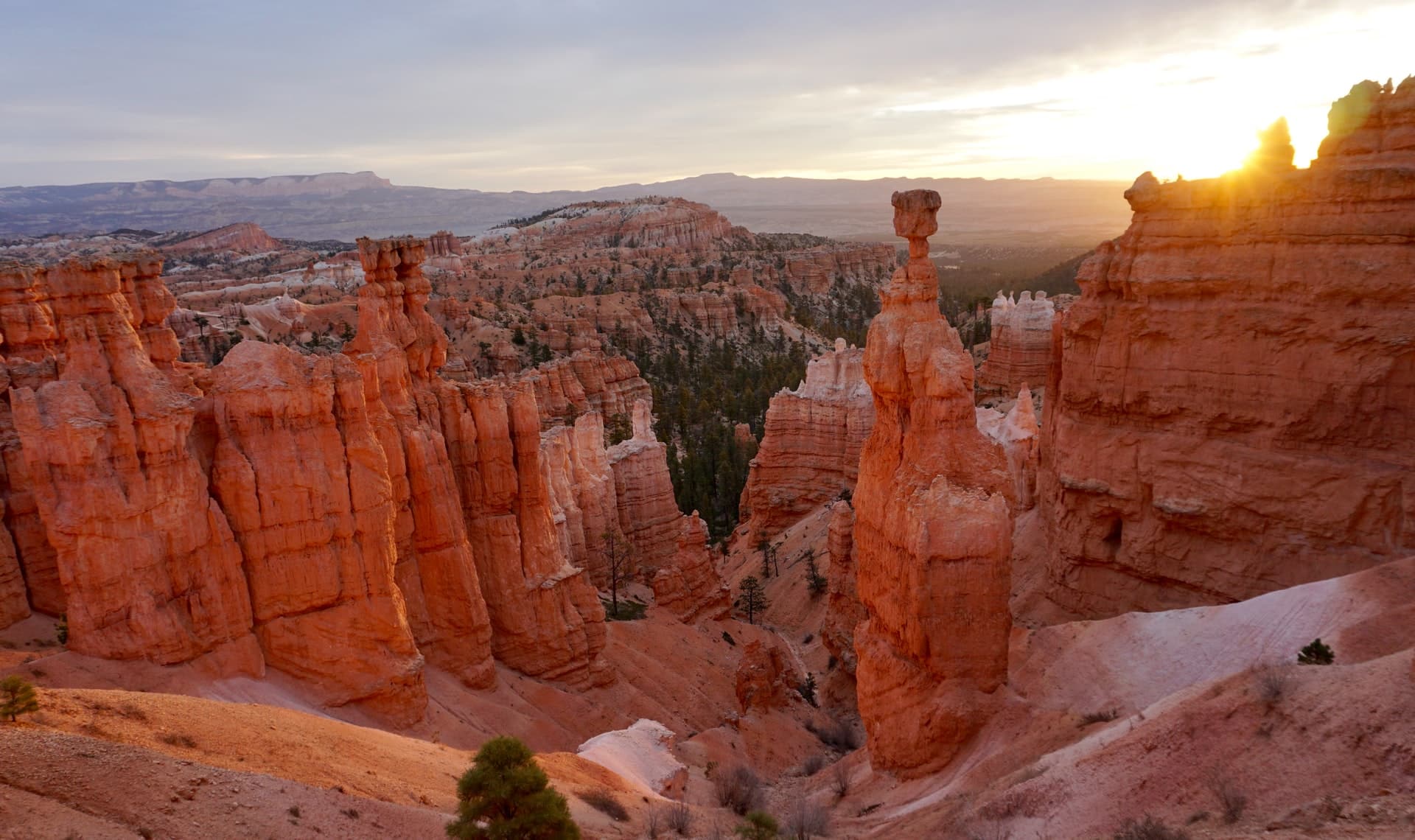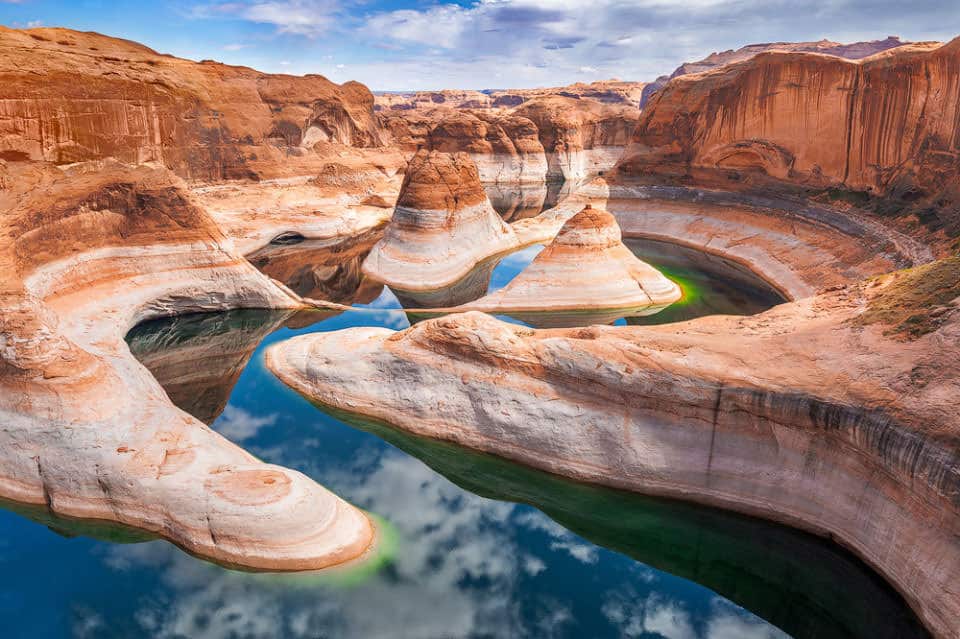 Zion National Park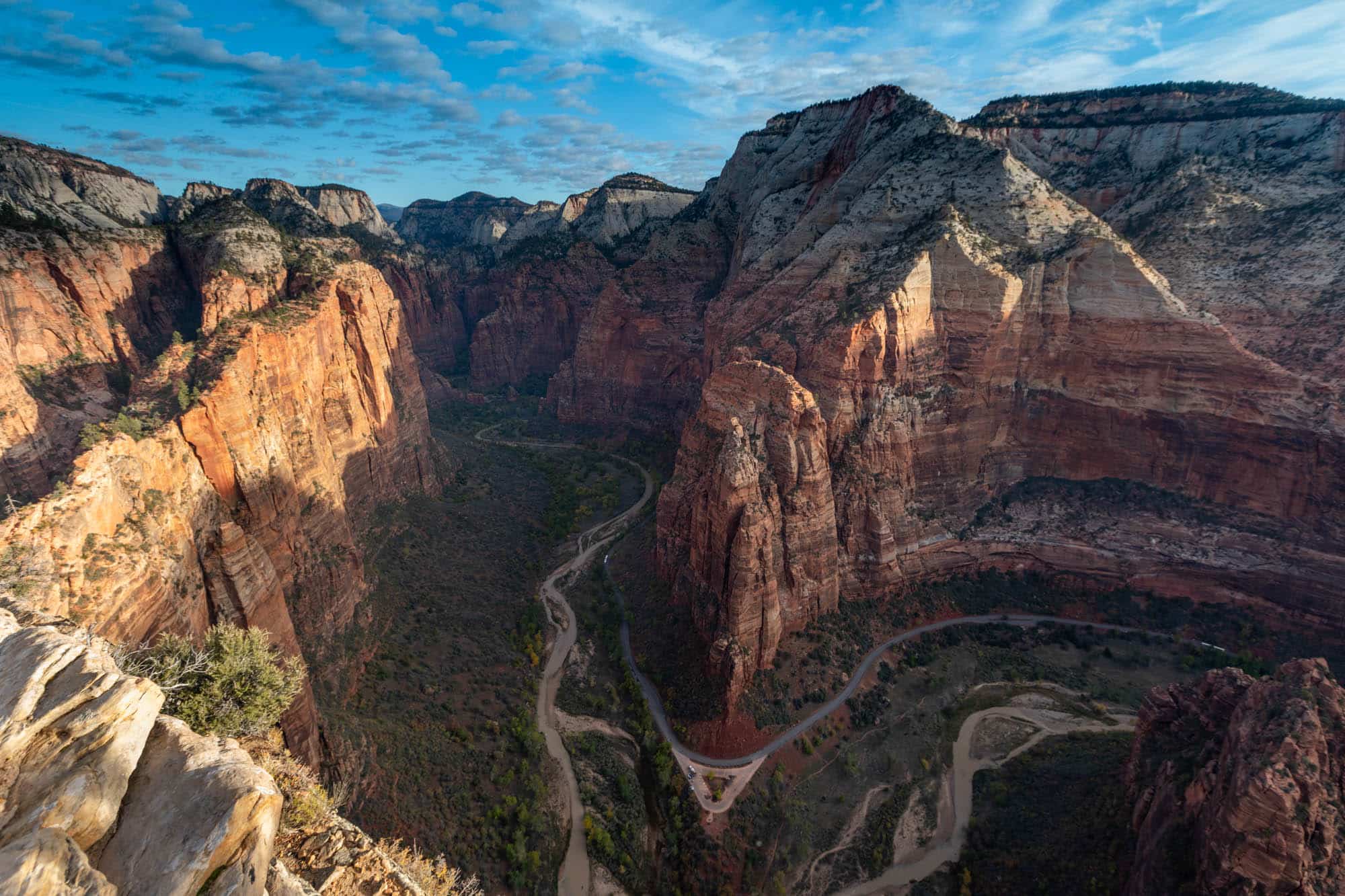 Zion National Park is a southwest Utah nature preserve distinguished by Zion Canyon's steep red cliffs. Zion Canyon Scenic Drive cuts through its main section, leading to forest trails along the Virgin River. The river flows to the Emerald Pools, which have waterfalls and a hanging garden. Also along the river, partly through deep chasms, is Zion Narrows wading hike.
There are 79 species of mammals in Zion National Park, more than wildlife viewing hotspot Yellowstone National Park.
In Zion, visitors can see rock art and abandoned cliff houses that were left by the Anasazi who lived there from about 300CE – 1300CE.
Bryce Canyon National Park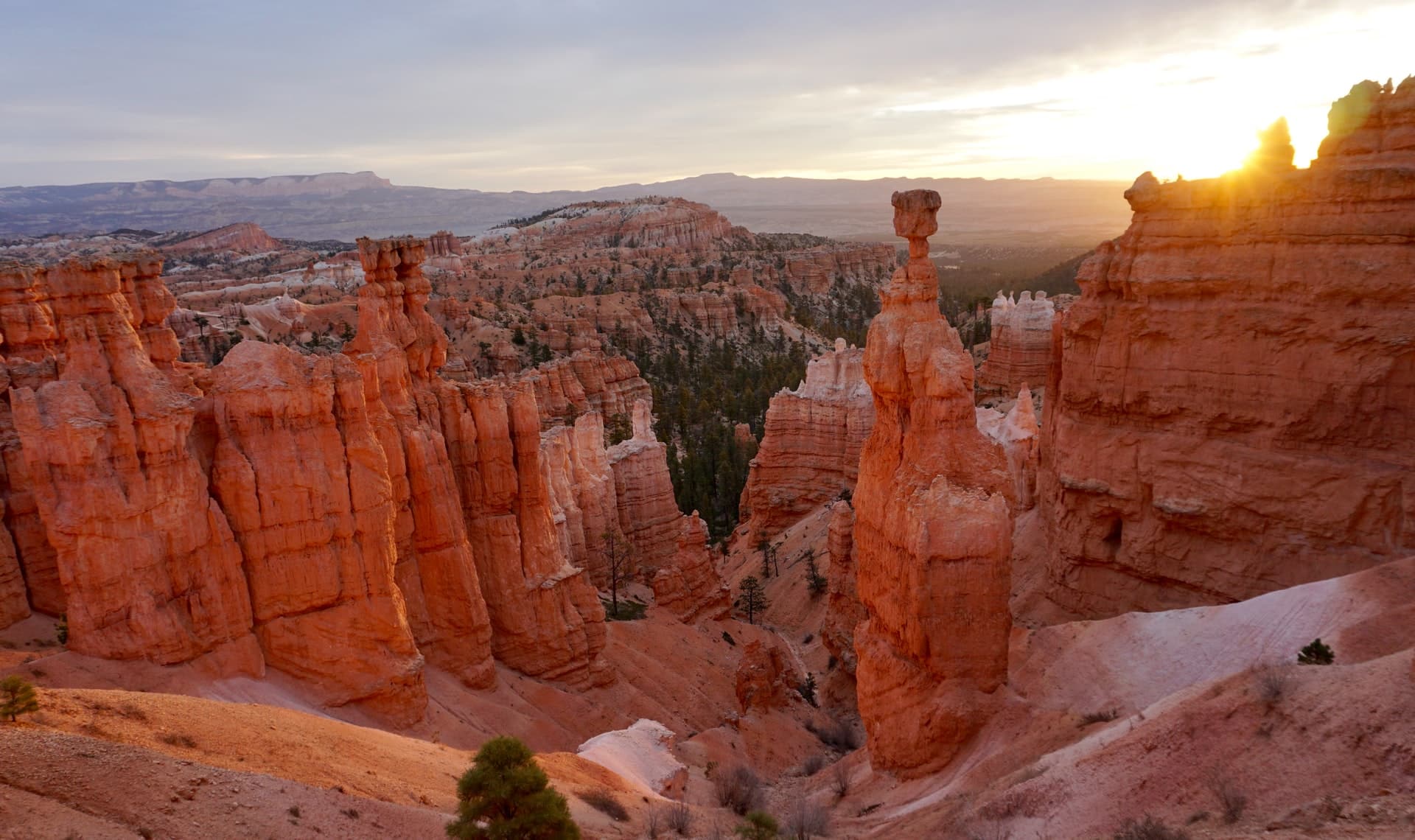 Bryce Canyon National Park, a sprawling reserve in southern Utah, is known for crimson-colored hoodoos, which are spire-shaped rock formations. The park's main road leads past the expansive Bryce Amphitheater, a hoodoo-filled depression lying below the Rim Trail hiking path. It has overlooks at Sunrise Point, Sunset Point, Inspiration Point and Bryce Point. Prime viewing times are around sunup and sundown.
Hoodoos, the chimney-like rock formations, are only found in a few other places in the world but nowhere are they nearly as abundant as they are in Bryce Canyon.
Bryce Canyon has over 400 native plant species including the Great Basin Bristlecone Pine. Some of these pines are more than 1,600 years old! Bryce Canyon National Park covers a total area of 35,835 acres
The number of people visiting Bryce Canyon in 2019 was 2,594,904
Arches National Park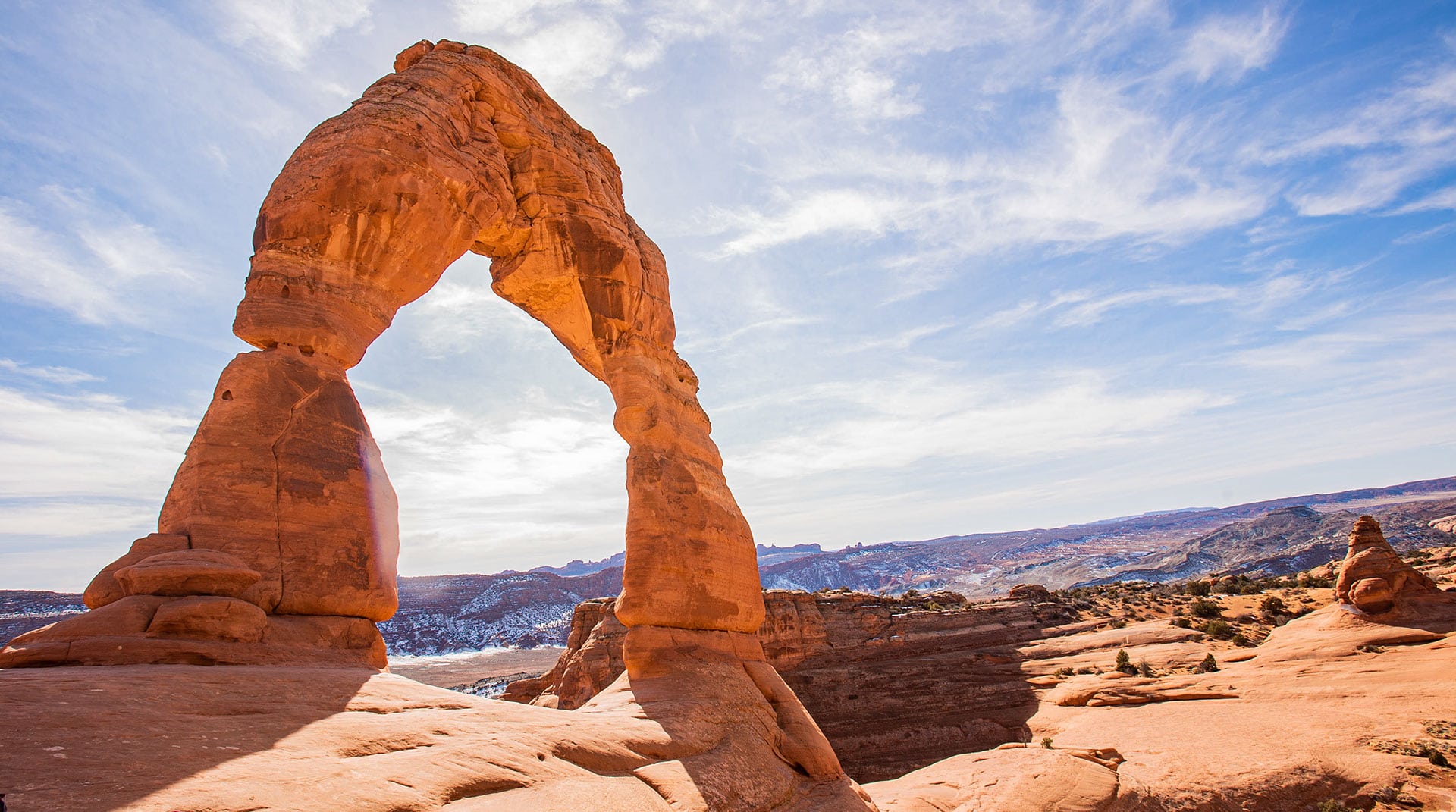 Arches National Park lies north of Moab in the state of Utah. Bordered by the Colorado River in the southeast, it's known as the site of more than 2,000 natural sandstone arches, such as the massive, red-hued Delicate Arch in the east. Long, thin Landscape Arch stands in Devils Garden to the north. Other geological formations include Balanced Rock, towering over the desert landscape in the middle of the park.
The park preserves over 2000 natural sandstone arches! However, on average about one arch has collapsed every year since 1970 due to erosion. 
Canyonlands National Park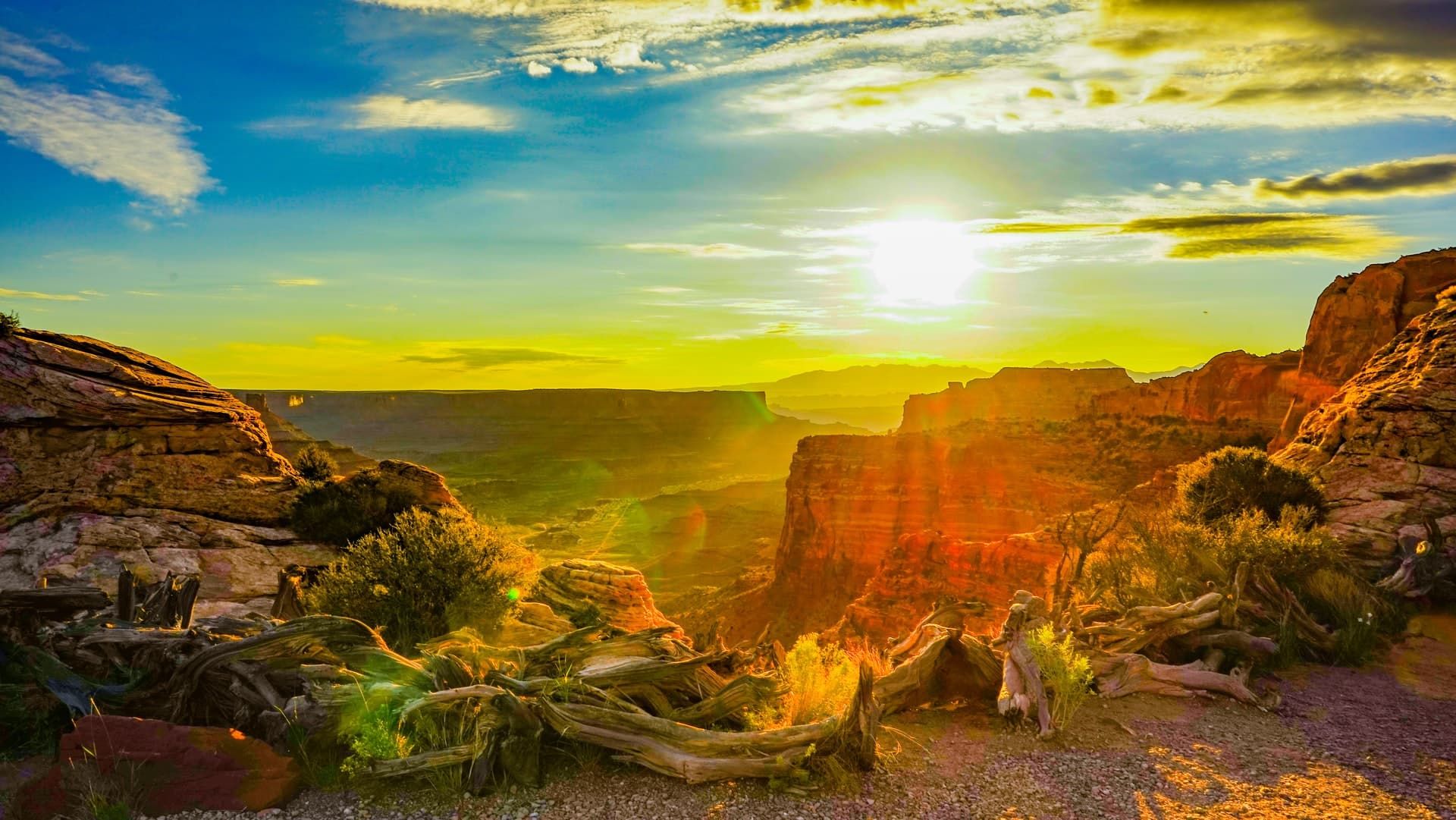 Canyonlands National Park in southeastern Utah is known for its dramatic desert landscape carved by the Colorado River. Island in the Sky is a huge, flat-topped mesa with panoramic overlooks. Other notable areas include the towering rock pinnacles known as the Needles, the remote canyons of the Maze and the Native American rock paintings in Horseshoe Canyon. Whitewater rapids flow through Cataract Canyon.
Canyonlands National Park covers a total area of 337,598 acres
The number of people visiting Canyonlands in 2019 was 733,996 (All Years)
Canyonlands was made a national park on September 12, 1964
Capitol Reef National Park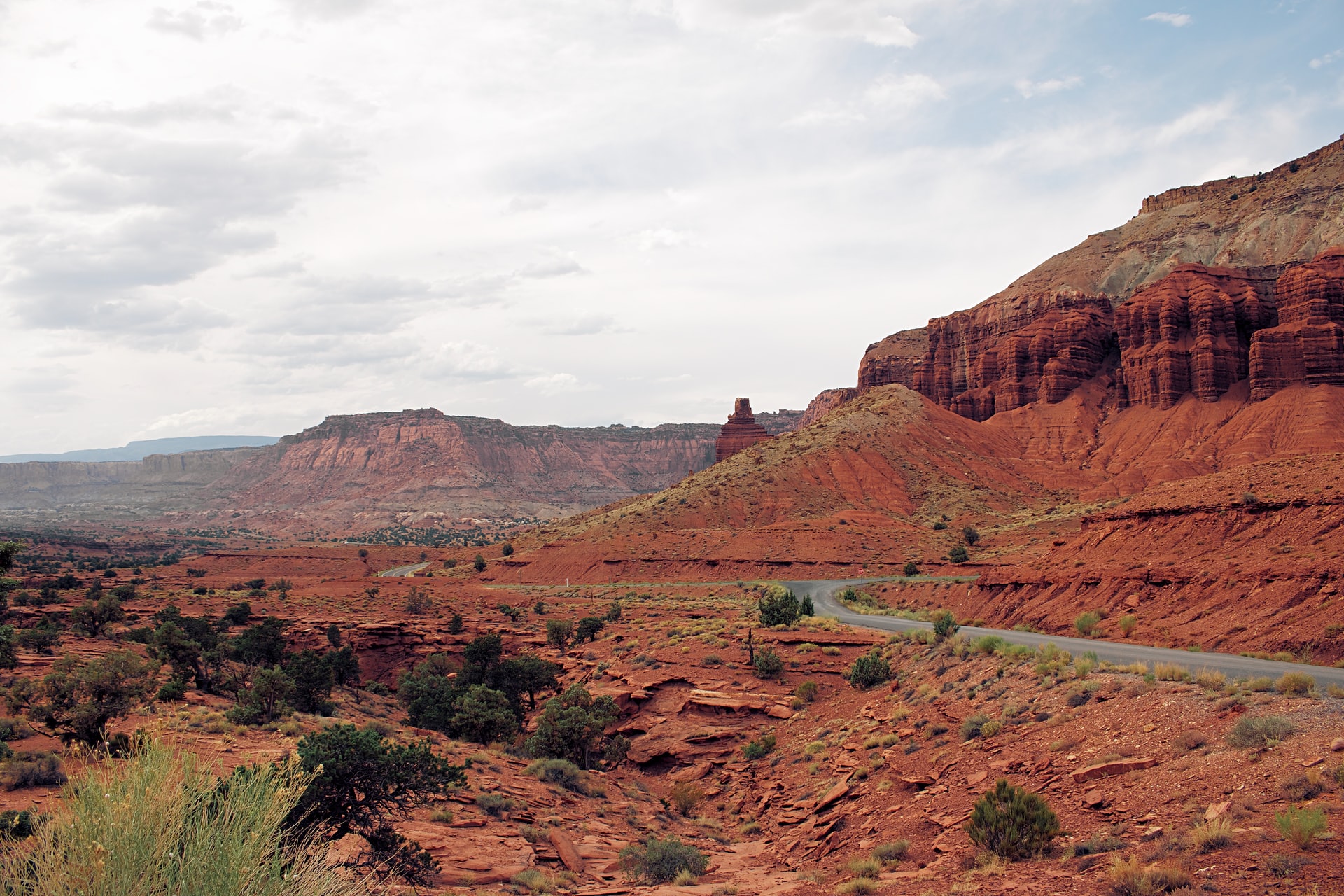 Capitol Reef National Park is in Utah's south-central desert. It surrounds a long wrinkle in the earth known as the Waterpocket Fold, with layers of golden sandstone, canyons and striking rock formations. Among the park's sights are the Chimney Rock pillar, the Hickman Bridge arch, and Capitol Reef, known for its white sandstone domes. In the north are the towering monoliths of Cathedral Valley.
Capitol Reef National Park covers a total area of 241,904 acres.
The number of people visiting Capitol Reef in 2019 was 1,226,519 (All Years)
Capitol Reef was made a national park on December 18, 1971.
Glen Canyon National Area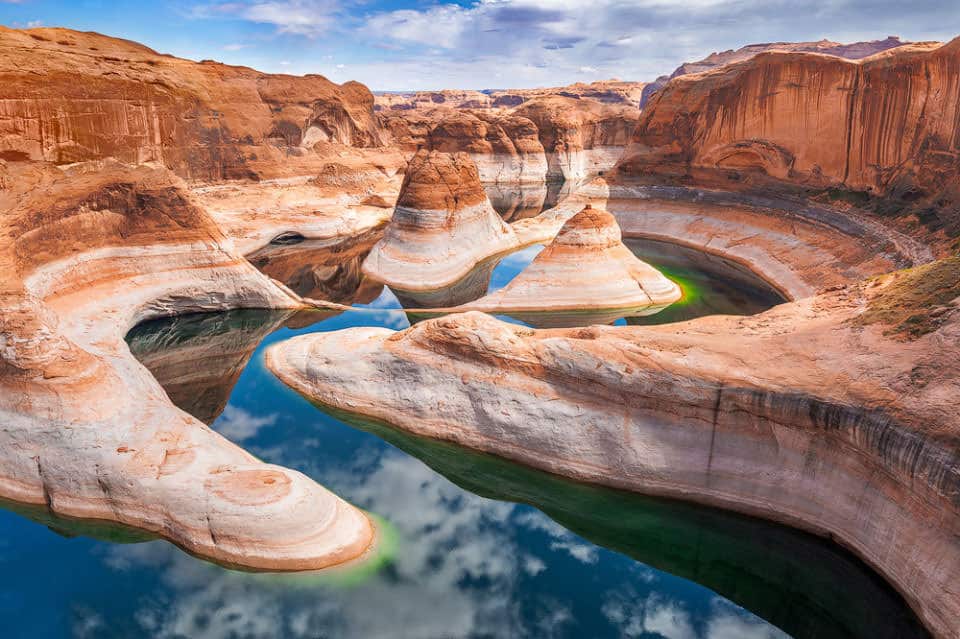 Glen Canyon National Recreation Area is a national recreation area and conservation unit of the United States National Park Service that encompasses the area around Lake Powell and lower Cataract Canyon in Utah and Arizona, covering 1,254,429 acres of mostly rugged high desert terrain.
Over 3,000,000 people visit Lake Powell and the Glen Canyon National Recreation area every year. The average length of stay of 4.5 days is the longest stay of any federal park.
Lake Powell was formed when the

 

Glen Canyon Dam

 

was completed in on the Colorado River in 1963. Lake Powell took 17 years to reach "full pool" in 1980.
Glen Canyon Dam which creates Lake Powell was completed in 1963 and rises 710 feet above the Colorado River.
Learn About At The Crossroads
Watch Our Videos To See More
Sand Hollow State Park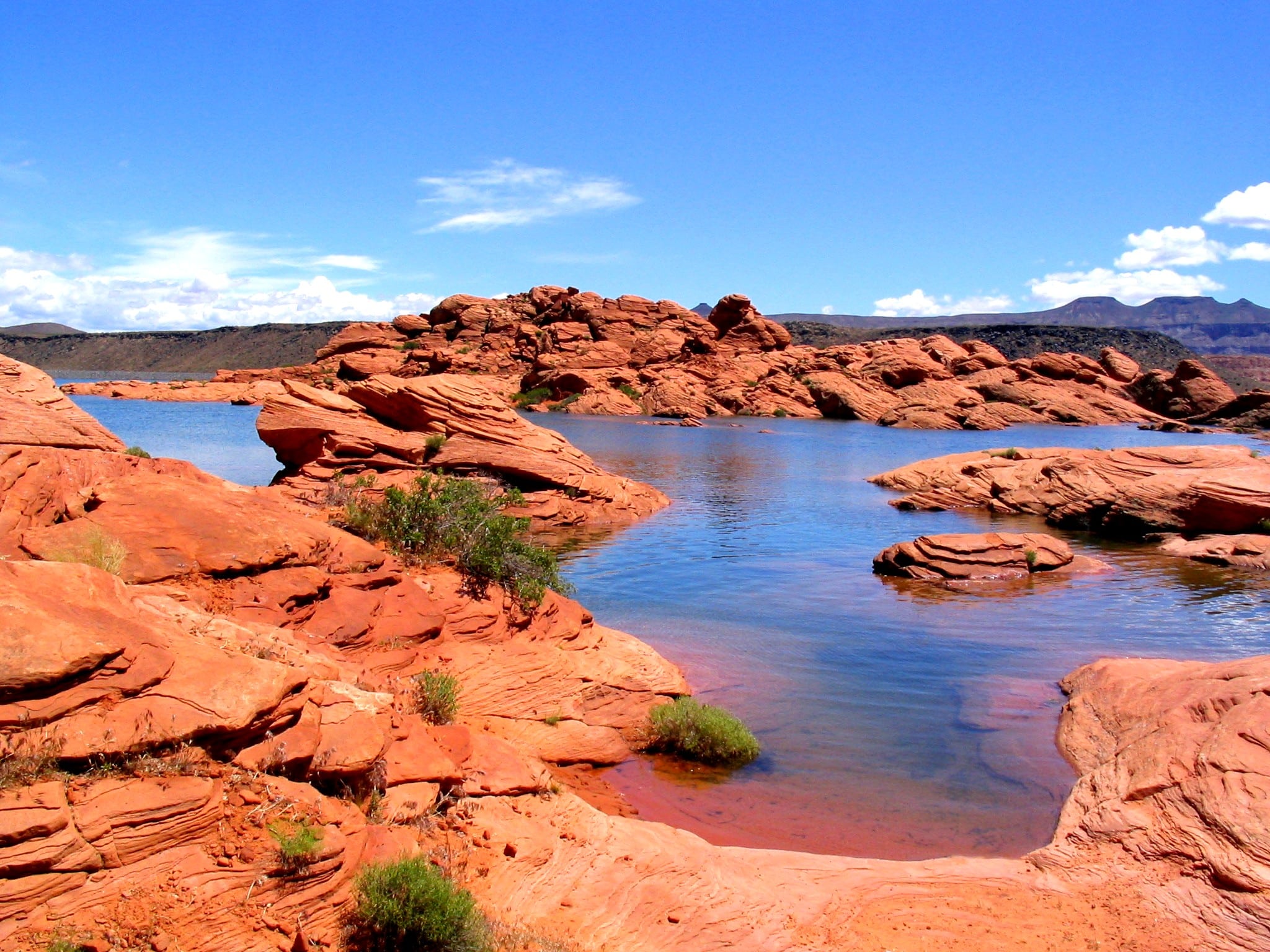 Sand Hollow State Park is a state park located in Southern Utah, featuring a 1,322-acre reservoir and an extensive off highway vehicle recreation area on Sand Mountain. The park is near the town of Hurricane. The park was officially dedicated in April 2003 and surrounds the Sand Hollow Reservoir.
Snow Canyon State Park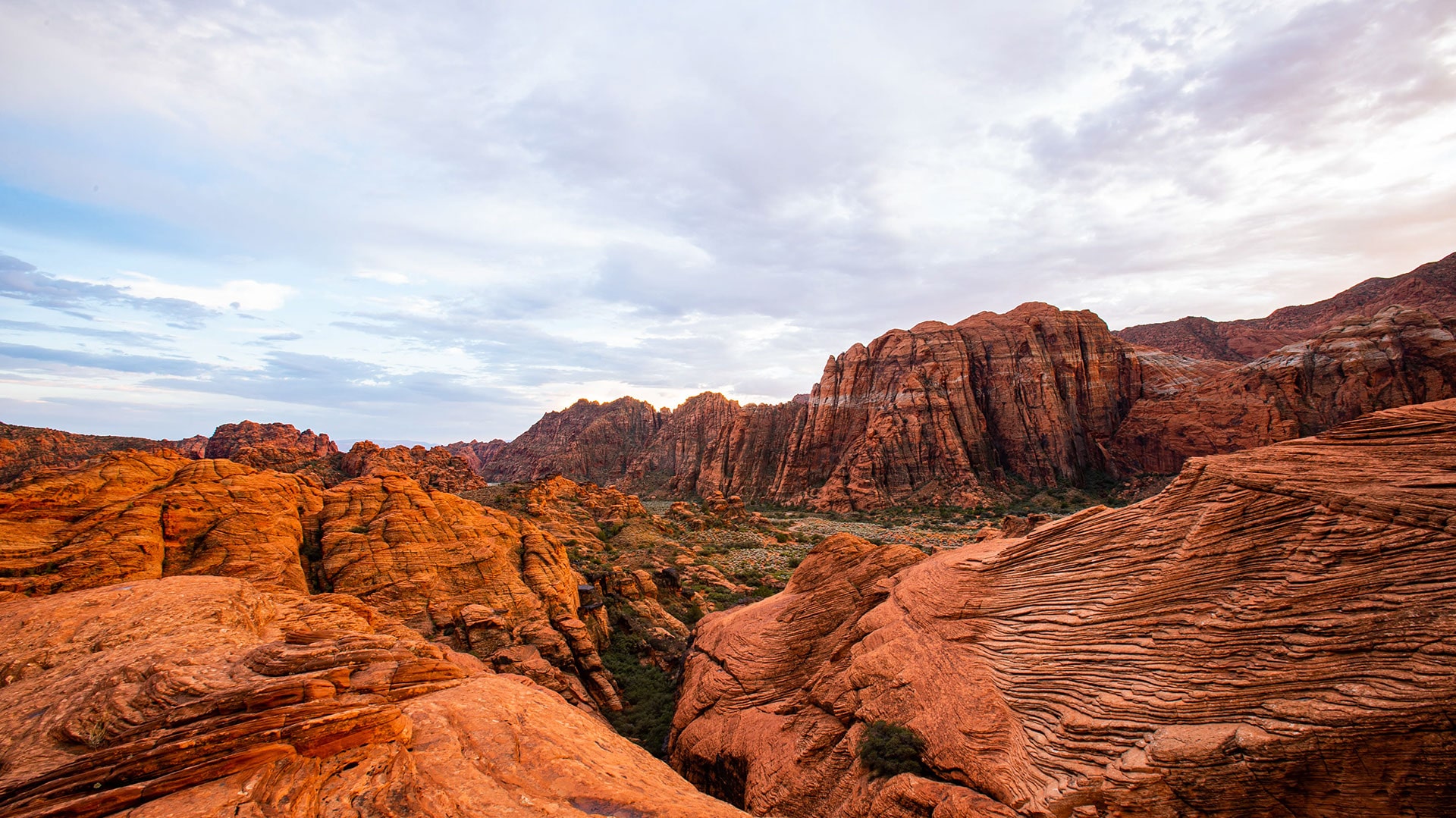 Snow Canyon State Park is a state park in Utah, located in the Red Cliffs Desert Reserve. The park features a canyon carved from the red and white Navajo sandstone of the Red Mountains, as well as the extinct Santa Clara Volcano, lava tubes, lava flows, and sand dunes.
Quail Creek State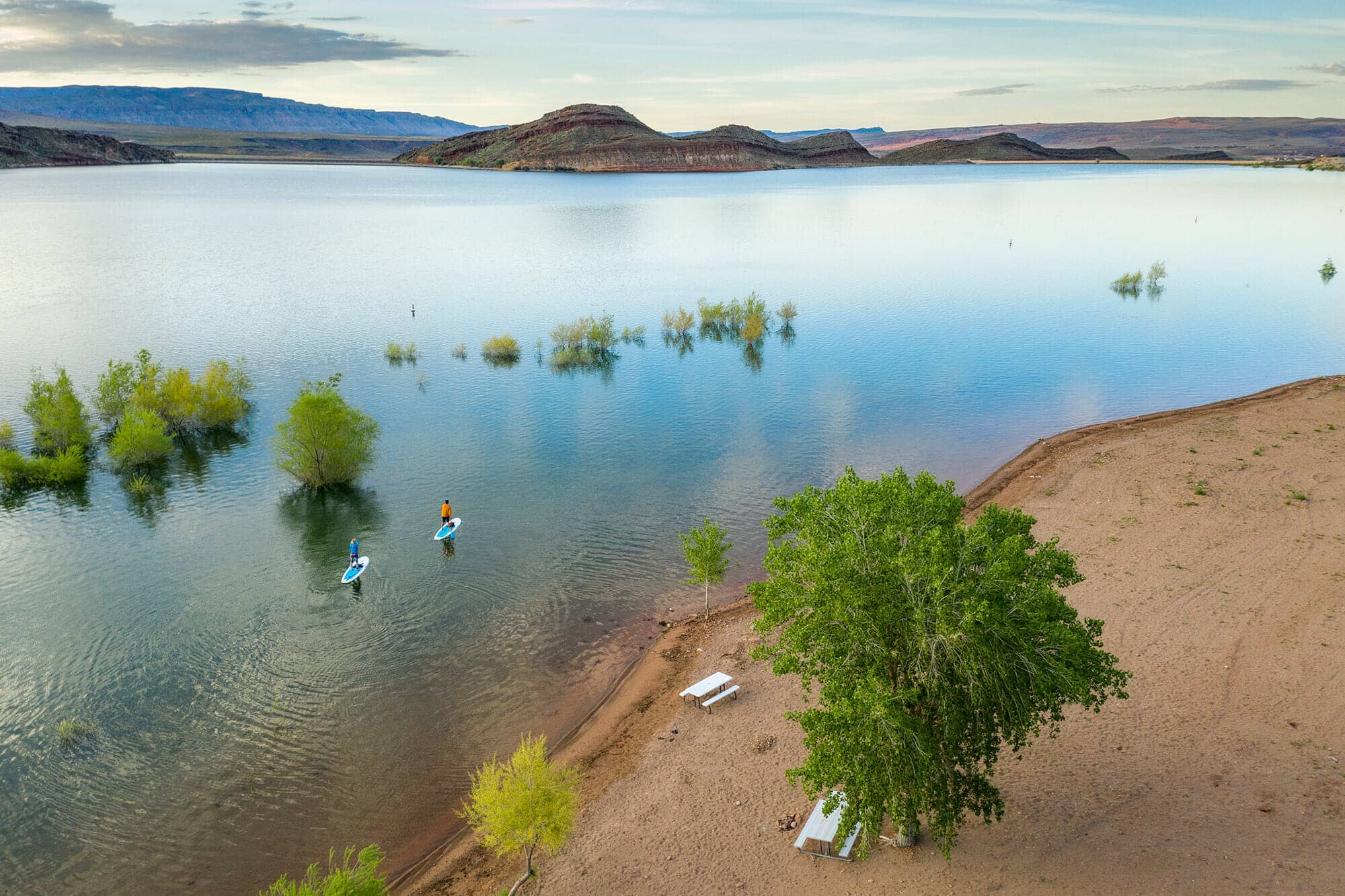 Quail Creek State Park is a state park of Utah, featuring a 600-acre reservoir. The park is located within Hurricane, Utah, 9 miles west of the city center and 1.5 miles south of the historic ghost town of Harrisburg. Quail Creek State Park offers camping, boating, swimming, and fishing.
Gunlock State Park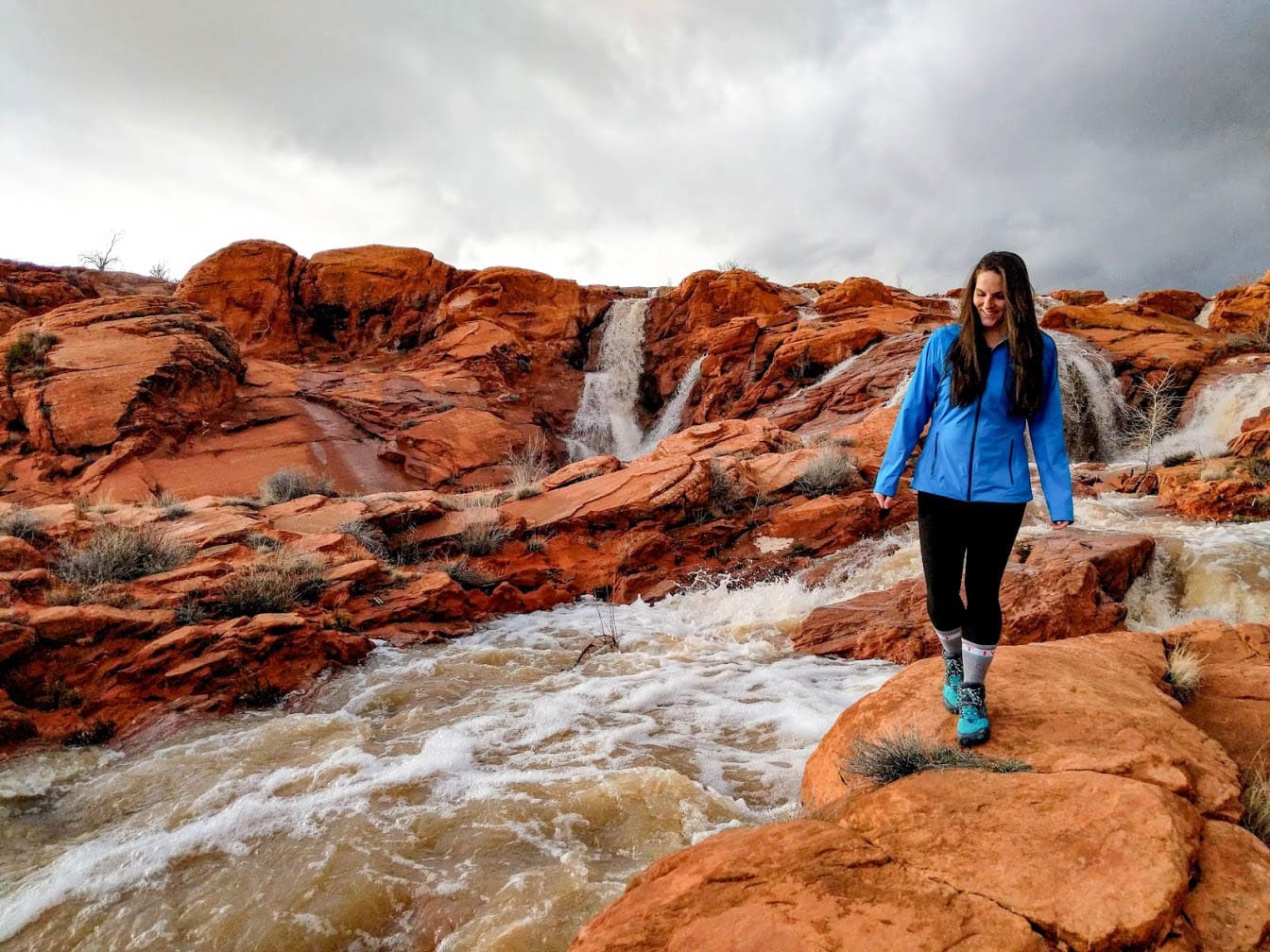 Gunlock State Park is a state park of Utah, adjoining a 266-acre reservoir. The park is located approximately 15 miles northwest of St George. The reservoir dam was constructed in 1970 for irrigation water and flood control. Gunlock State Park is a primitive area; there are no facilities.
Enjoy incredible weather year-around at these parks with great
Hiking

Biking

Boating

Fishing and more…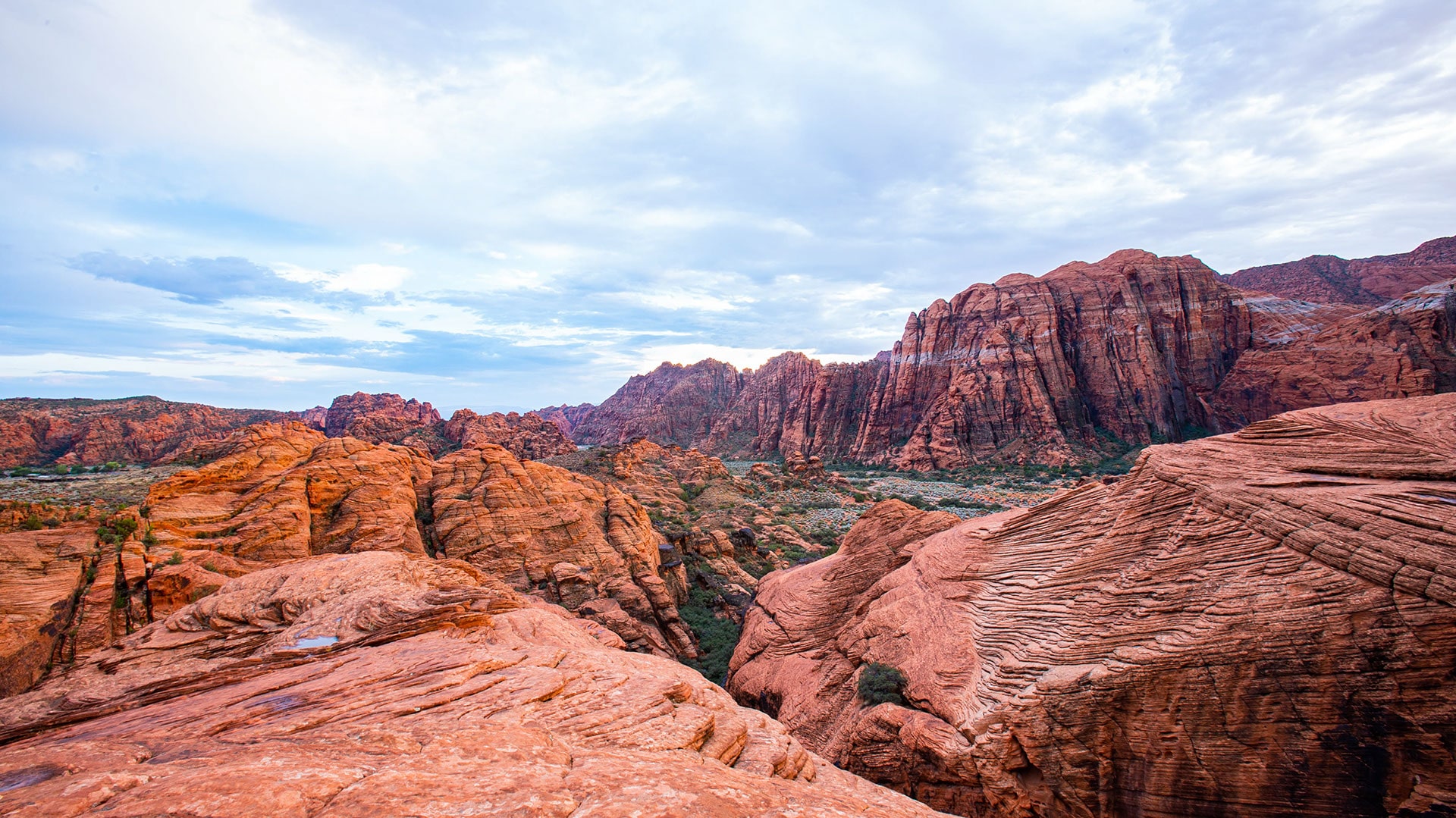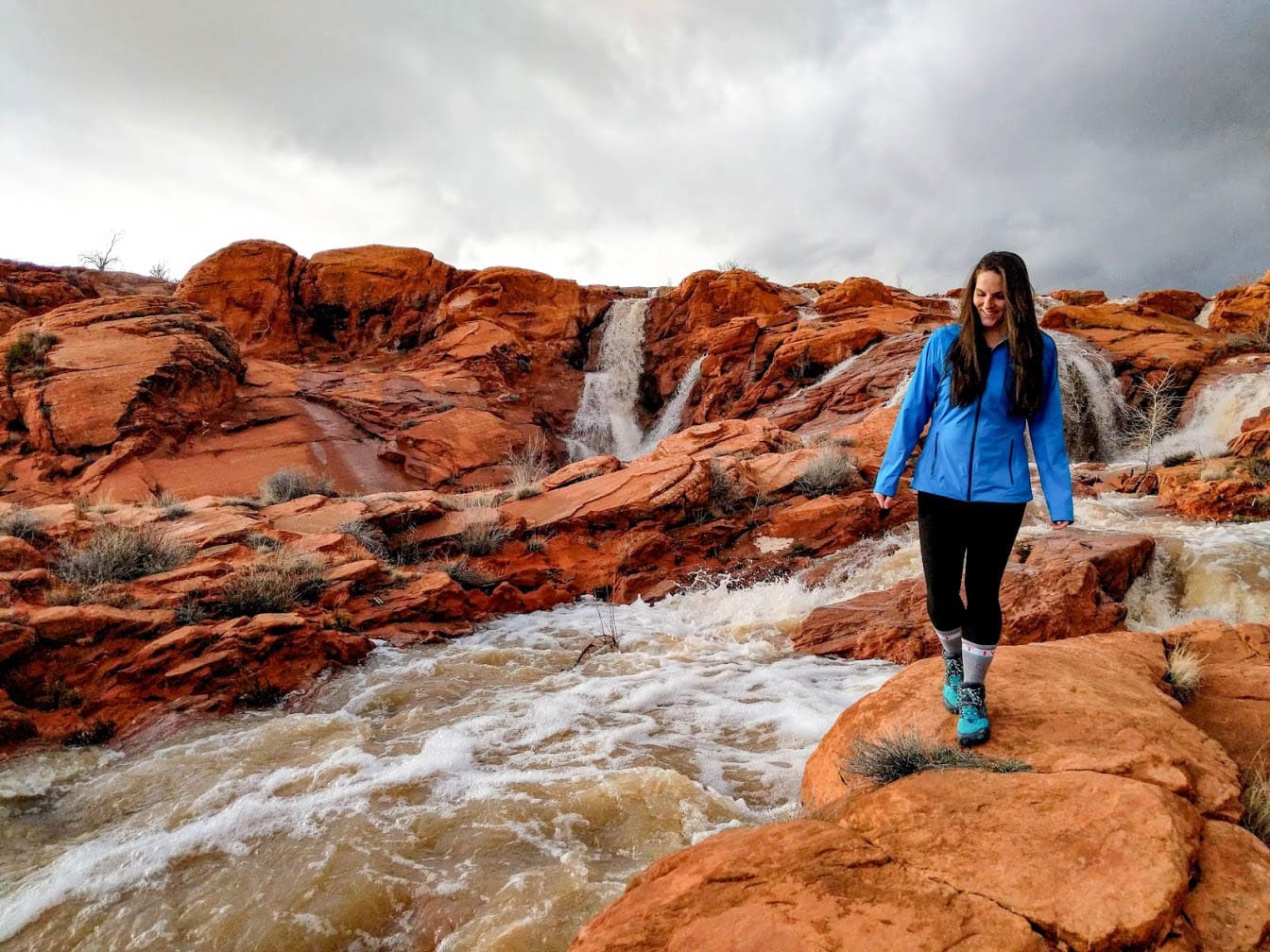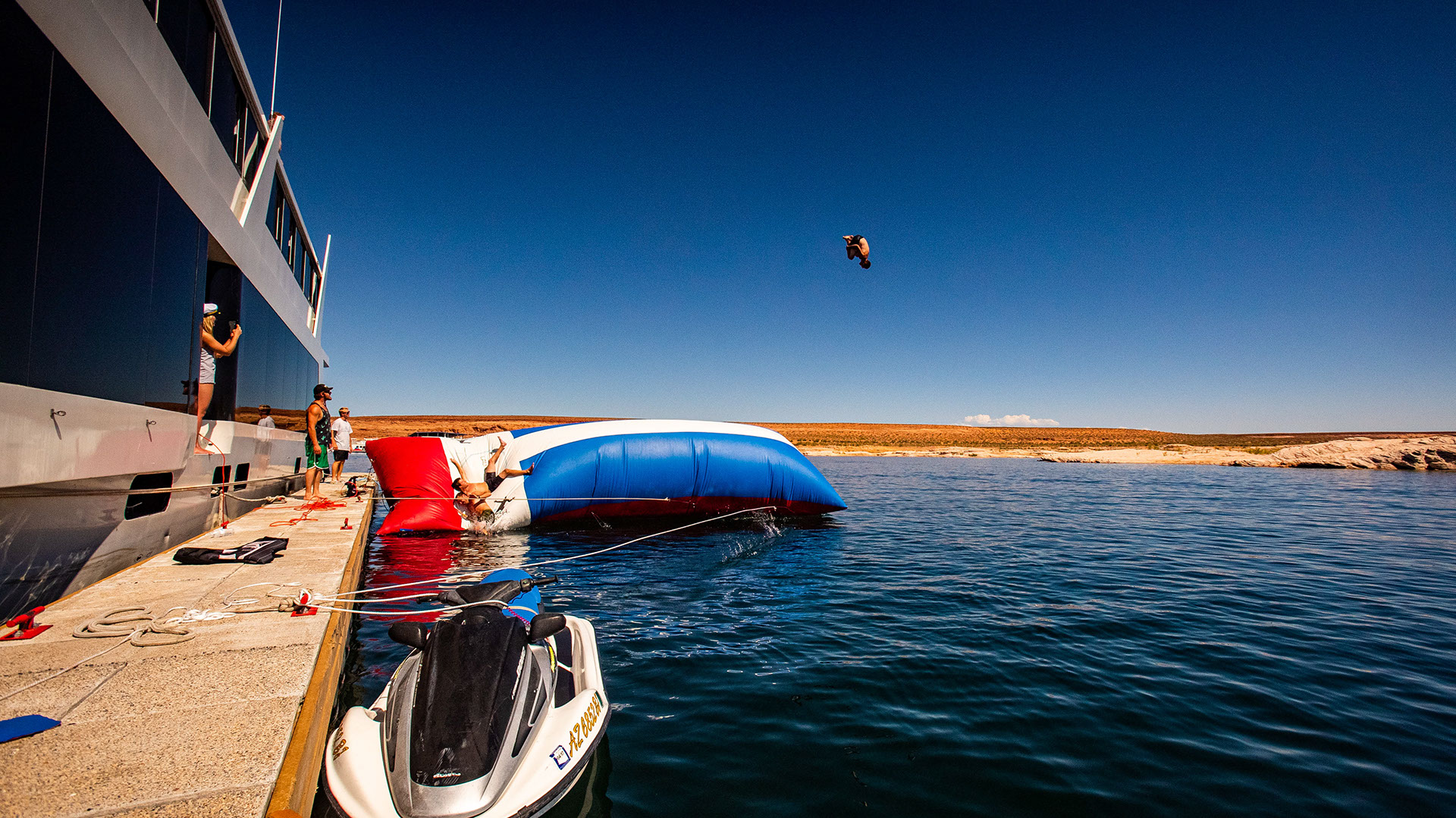 National Recognized Events and Festivities
World Senior Games

Shakespeare Festival

National Ironman Races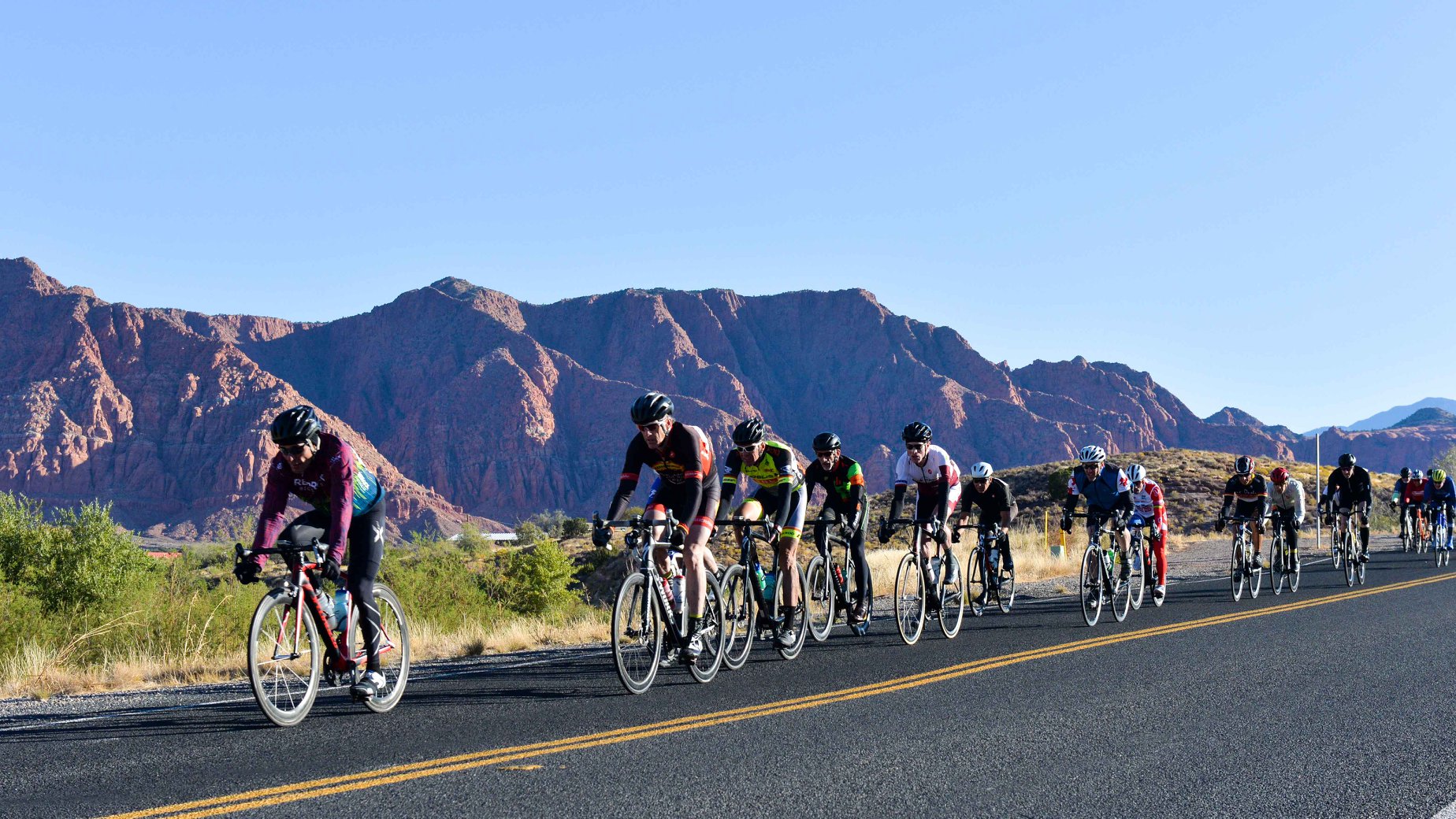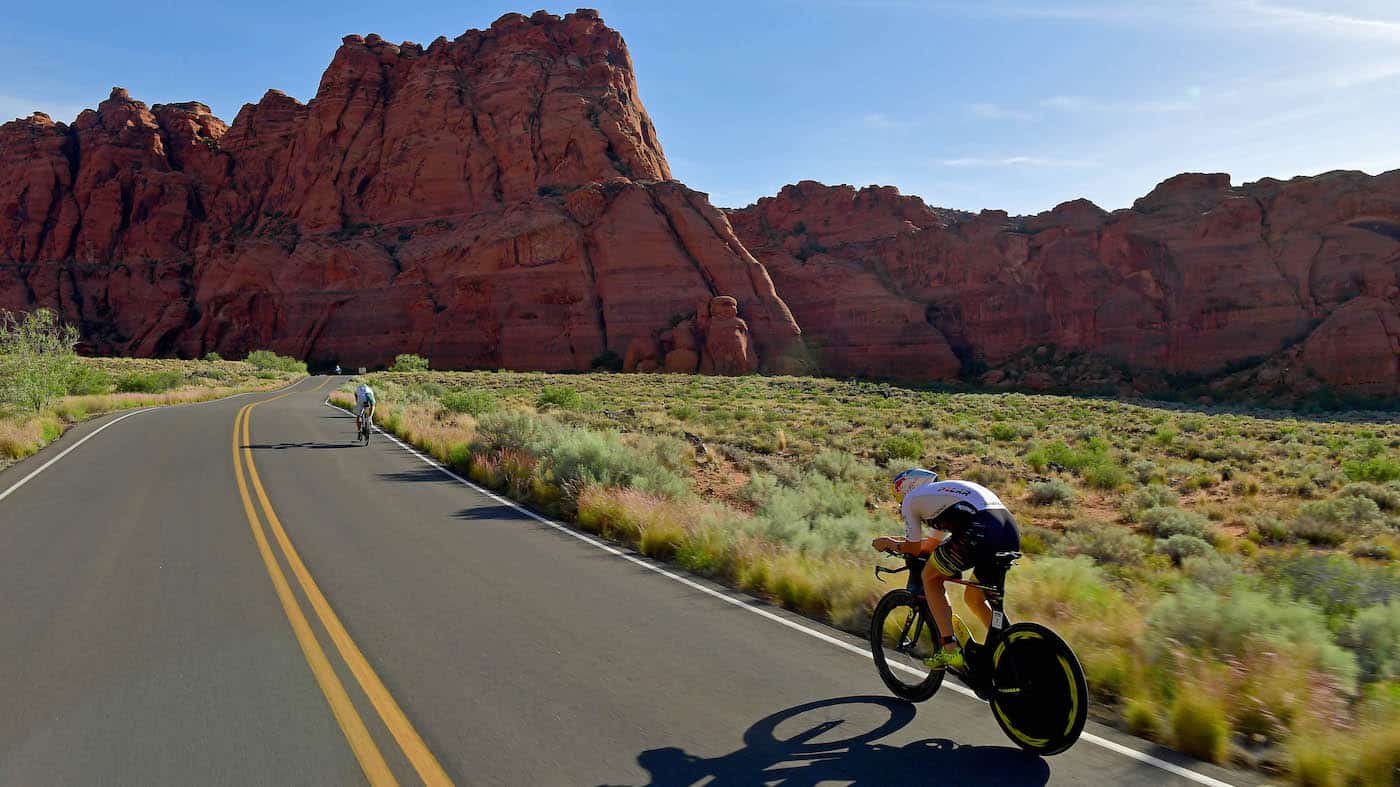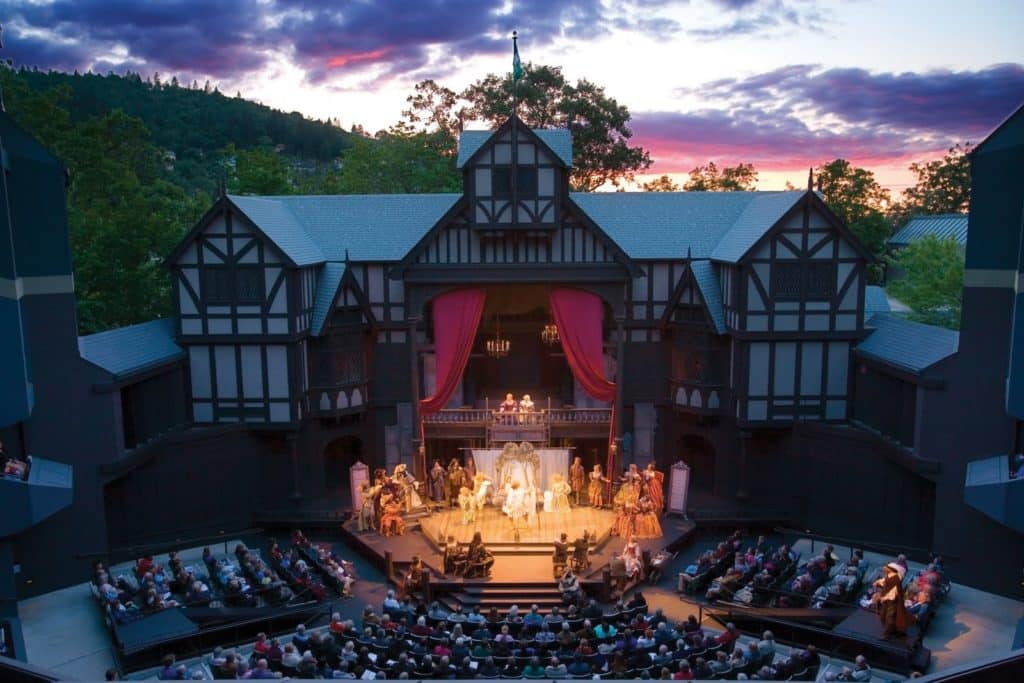 Intramural Sports

Golf

Yoga

Local Recreation Centers

Road Cycling

Aerial Tours
ATV/UTV Riding

Cliff Diving

Horseback Riding

Jeep and Off-Road

Paddleboarding

Scenic Tours
Scuba Diving

Shooting Sports

Skydiving

Via Ferrata

Zip Lining