We will explore in this article the five keys to a successful therapeutic relationship between a therapist and struggling young men and women. With more than 60 percent of young adults between the ages of 18-24 living with their parents or a relative, an increasing number of parents are seeking professional treatment for their children who are struggling to emerge, grappling with emotional immaturity, or wrestling with mental health or substance abuse and addiction issues.
Signs of a Successful Relationship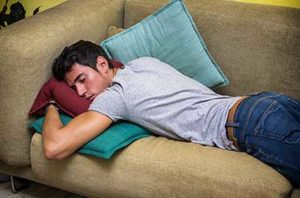 For a successful therapeutic alliance, a therapist must be sincerely engaged in the therapeutic relationship, have absolute positive regard for the client, and be able to clearly communicate with the client they are treating.
This is evidenced by a struggling young adult who feels as if they are truly understood by their therapist and is engaged in a respectful relationship that is enabling positive changes in his or her life. Not only do they feel valued and understood, but they see they are capable of developing the independent living skills that are necessary for a successful adult life.
5 Things to Consider When Choosing a Therapist
1. Therapeutic Alliance between the Therapist and Client: As discussed above, a therapist must be able to take the time to truly listen and understand where the client is coming from, regardless of what their underlying issues may be.
2. Therapeutic Empathy: Empathy is a crucial component in therapy because for a therapeutic intervention to work, the client in treatment must feel as if they are understood. An empathetic counselor is able to understand what the client may not be saying and communicate this to them. By doing this, the client is better able to face past experiences and better understand both the experience and the feelings surrounding it.
3. Therapist Experience: This does not necessarily refer to number of years a therapist has been practicing, as much as it does what the therapist is experienced in. For example, a therapist who has been practicing as a marriage counselor for 30 years will be less beneficial for a young adult struggling with substance abuse than a newly licensed therapist who recently completed his or her internship in a rehab center.
4. Therapist Approach and Modality: All therapists do not subscribe to the same theory of believe. While one may feel that cognitive behavioral therapy is the best way to help a young adult who is struggling with failure to launch syndrome, another may take an entirely different approach. It is important to having a clear understanding of the therapist's approach to treatment.
5. Client Motivation and Symptomology: Therapy is a collaborative effort between the therapist and the client. As a result, the client has to be motivated and committed to making changes in their thinking patterns and behaviors, as well as learning new methods of coping with their behaviors, feelings, and thoughts.
When young adults are struggling, therapy is crucial to overcoming difficulties in their life. Successful therapy can help him or her become better equipped to confront and conquer life's changes and challenges.