At The Crossroads is a residential transitional living program for young men and women, ages 18-26. Our comprehensive, in-depth young adult training programs offered here at ATC prepares both young men and women to make serious life decisions that are proactive and powerful. At this point, the student is then propelled into adulthood with an extremely solid foundation and focused determination. The residents live in a structured, therapeutic environment ideal for occupational skills training. Our model combines clinical treatment, vocation training, emotional intelligence development, recovery, and life skills development. We do this in a compassionate and supportive environment that promotes self-discovery and independence.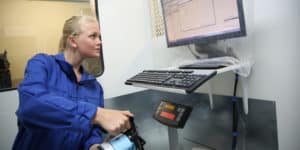 ATC's vocation training takes place in a secured home located in beautiful St. George, Utah. While here, the students can attend college, hold down a job, and otherwise learn to take care of themselves and their needs as any stable, successful adult would. At The Crossroads offers the leading transitional living program for struggling young adults. With the guidance from professionally trained life coaches, substance abuse treatment counselors, educators, and licensed therapists, our residents gain the real-world life skills necessary to succeed.
We can help! Call our admissions department at (866) 439-0354.
At The Crossroads Is Occupational Skills Training For Young Adults
Parents of young adults in need of skills training should know that ATC has a proprietary therapy structure called the "Pathways model." Our "Pathways" model is a young adult training program based on peer support and life coaching. ATC's occupational skills training programs are an experiential (hands on) process where the young adult is committed to serving his or her interest, as well as the best interest of their peers. Our students learn to take personal responsibility and hold themselves accountable for the choices they make. The transformation is nothing less than extraordinary.
Vocation Training For The Future Of Our Students
At The Crossroads, we know that in order for struggling young men and women to emerge from the transition, they must be empowered, built up, and know that they "have what it takes." At the same time, for struggling young adults to succeed, they must do the work for themselves. This understanding of why young adults might "fail to launch" is what sets ATC apart from other internship programs for young adults.
The core component of our "Pathways" curriculum requires a minimum commitment of nine months to complete. A primary Life Coach/Mentor will be assigned to the resident upon enrollment, and this professional will be responsible for monitoring each student as they progress through the pathways program.
What ATC's Internship Program Entails
The Program Director of ATC will serve as a liaison with residents families and provide students with appropriate opportunities for the development of daily living skills, personal growth, and overall success in the program. These opportunities for the development include, but are not limited to:
Expert assistance in resume development
Mock interviews and feedback from local business leaders
Staff monitoring of job performance
Personal financial training (budgeting, banking, checking, savings, etc.)
Financial and budget monitoring
Understanding and improving individual credit
For testimonials from current and past families of At The Crossroads, please call (866) 439-0354.