It is never too late. Rodney Dangerfield was in his forties before his comedy career started taking off, and that after a long hiatus in which he quit comedy entirely. Life can sometimes turn around in the blink of an eye. Your child may have made some mistakes in their life; mistakes you think they can never recover from. You may think their life is over, and that it's time to hang up dreams and start from scratch somewhere unlikable.
What Will Tomorrow Bring…
But you do not know what tomorrow will bring – nobody does! You can not let their dreams die just because the early stages of their recovery seem daunting. Modernity breeds misspent youth. From the time we're young in today's world, we're fed a steady diet of impossibilities; giving us unrealistic expectations which, when they're not achieved, thrust us into misery and substance abuse.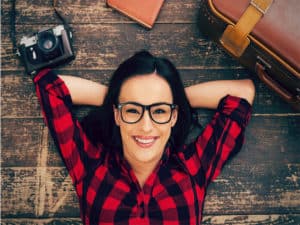 But these things take time. Just because the culture is a "now" culture does not mean the achieving of dreams will be something that happens overnight. Whether you or a loved one has tripped on the obstacles of life, it is not too late to get up and start over. If your child has been knocked off the rails by life's many obstacles, help is available.
Think of At The Crossroads as a gentle parachute to a safe landing. Participants are housed in an environment of structure and therapeutic development. Students will have homes of a secure variety to live in. The place? St. George, Utah. There, they'll not just attend a facility of higher education, they'll be helped into a job, and learn how to take care of themselves.
Future Dreams Built On A Solid Foundation
At The Crossroads is an organization that has been developed to help young people that may be unstable – or have made decisions which lead to unstable situations – escape life's adversity in ways that are mature and realistic. It is a comprehensive program designed to help at-risk or troubled young men and women into a bright, proactive future built on solid foundations. Student needs are individual, and At The Crossroads works to tailor services to match individual needs directly in order to facilitate long-term success.
The interest of the individual, their educational needs and career goals are all taken into account. Sometimes young ones can pull out of their nose-dive all on their own, but sometimes neglecting to eject will result in a crash that can't be fixed.