Have you considered an employment program for your troubled young adult? Have you wondered how you could help your daughter or son get the help they need occupational skills training or internship programs? If you have a young man or woman between the ages of 18-25 who is struggling to make the critical transition from the teenage years and adulthood, At The Crossroads is here to help.
At The Crossroads is part of an employee training program that is designed to help young adults who are struggling to push themselves forward into the adult world of careers and schooling. They are in need of job skills, as sometimes the young man or woman will find themselves afraid of the unknown, uncertain of the possibilities before them, and certain they will fail. Parents may try to help in any way that they can, but again, many find it impossible to motivate or adequately assist their son or daughter in furthering their future.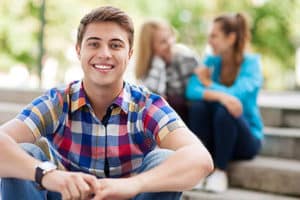 Here at ATC, we professionally trained advisors and therapists that will guide your young adult to their future success. We will be there with them as they learn job skills, fill out resumes, participate in interviews, and seek out jobs. We access internship programs to help some of those occupational skills become a reality.
At The Crossroads understands the plight you and your young adult are facing, and we will help. We specialize in helping young adults through employment training programs. To start them on the path of stronger adulthood, call us today at (866) 439-0354.
Occupational Skills Training Can Make A Difference For Young Adults From Springville, UT
Employment programs that assist with occupational skills training help youth succeed and thrive in the adult world. Many young people are intelligent, talented, and gifted, yet all too often, they struggle greatly with choosing a career and even with basic life skills. For whatever reason, they feel uncomfortable entering the "real world." All of the options, all of the expectations, often get overwhelming. When the poor decisions they make begin to accumulate and build upon each other, their lives can quickly spiral out of control. Finding a job is the last thing on their minds, even when it should be the first.
But we can help. At the Crossroads is providing not only occupational skills training but life skills classes and career life skills, along with transitional activities. We prepared to assist your son or daughter from Springville, UT in acquiring the skills and confidence they need to enter the workforce and become a success. Our staff is highly specialized and eager to help your young adult find their strength. Call us today at (866) 439-0354.
Job Skills Are essential for every young adult from Springville, UT
At The Crossroads is a transitional living program that is built to help young adults with their job skills. We help them come out of their rut, find employment opportunities, and reflect on why they are making poor decisions. We assist them in learning how to draft a resume, acquire essential job skills, and even give them a thorough assessment to see which areas are their strengths and to discover how we can help their weaknesses.
Life has many challenges, and not everyone is immediately equipped to deal with every aspect of it. At ATC, we understand this and are determined to help. It is essential that they learn to find their strengths and conquer their weaknesses, all geared towards taking their new job skills and moving forward successfully in life.
Internship Programs for Young Adults from Springville, UT
Every young adult, in order to move successfully through life, needs some experience in work training. This can be accomplished through internship programs, both public and private. AT The Crossroads, a transitional living program for young adults, provides just such opportunities—internship programs that utilize hands-on training for the young adults, and uses them as a protégé.
Some young adults struggle with job skills and work training is an ideal way to help them through this. With internship programs, the work training is entirely directed towards these essential skills, with hands-on training to provide the direct experience. At the Crossroads will help each young adult discover their potential and hone their skills accordingly.
Social Problems Guidance for Troubled Young Adults
NATIONAL COUNCIL FOR BEHAVIORAL HEALTH (NCBH): The National Council for Behavioral Health is the unifying voice of America's community mental health and drug addiction treatment authorities for troubled youth and young men and young women. The NCBH employs over 750,000 practitioners. With their 2,000-plus member authorities, NCBH helps over 8 million of the nationís most vulnerable citizens, including struggling teenage boys and girls and young men and young women in Springville, UT, who live with mental illness and addiction disorders. The NCBH is devoted to ensuring that all Americans have access to comprehensive, high-quality care that offers every opportunity possible for change and full participation in the Springville, UT community life.
ATC – A Premier Treatment Facility For Struggling Young Adults
At The Crossroads (ATC) is the trusted choice for parents from Springville, UT; who may be looking for the optimal Education and Vocational Training Facility and individualized, client-centered transitional program to provide help for their struggling child who may be struggling with defiance, anxiety, or even drug addiction. Here at At The Crossroads, parents and families from Springville, UT can expect only the best results from our compassionate and expert practitioners. Our research-validated approach to therapeutic intervention (Individual, group, & experiential therapy) and adventure therapy (recreation & outdoor activities) has shown to give lasting success!
Our counselors are devoted to not only giving guidance to our students in need, but also the whole family; with the care and dedication required for full change. It is our desire to serve, assist, and coach parents from Springville, UT, with a at-risk child, through a very difficult time. At The Crossroads is here to serve! There is hope… and you are not alone. The vision of At The Crossroads is to bring forth peace through our distinguished Life Skills Development and Independent Living Program; while rehabilitating emotional health for struggling young men and young women from Springville, UT, and from all across the country.
At The Crossroads has served numerous struggling students from Springville, UT, and from all over the US; and through our leading Life Skills Development and Independent Living Program, we can provide a therapeutic intervention (Individual, group, & experiential therapy), adventure therapy (recreation & outdoor activities), and community service activities for your child too. Don't hesitate to contact ATC's intake counselors for more information regarding enrollment, tuition, and insurance options. For testimonials from current and past At The Crossroads families, connect with our intake counselor at (866) 439-0354 today!