At The Crossroads (ATC) is a top Life Skills Training Program, helping struggling young adults from Ogden, UT with Independent Living Skills for the transition to adulthood.
Life skills training programs are therapeutic interventions utilized by parents of troubled young men and women from Ogden, UT who struggle to live their lives independently.
These young adults are failing to live an adult lifestyle due to a myriad of reasons, such as; substance abuse, poor decision-making, immaturity, and lack of motivation.
If you are a parent of a young person from Ogden, UT and he or she is in immediate need of substantial life skills training (educational, vocational, and money management), please consider At The Crossroads (ATC) as your solution.
ATC is located in Southern Utah, and we are uniquely set up to help young adults coming from Ogden, UT to regain control of their future.
We provide the perfect environment, training, coaching, and assistance to launch struggling young people from Ogden, UT into adulthood. We restore futures!
Outstanding Life Skills Training for Talented and Intelligent Students from Ogden, UT
All too often, troubled young adults are talented and intelligent individuals – they are capable of living independently and succeeding in life. However, sometimes they lack the life skills necessary to make it on their own.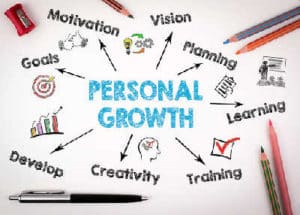 Our life skills curriculum includes vocational training, educational assistance, and financial wellness. Students who complete our program graduate as successful, confident adults.
ATC life skills training is different from "residential treatment". We combine life skills development, life coaching, and therapy if needed. We use "one-on-one assistance" from professional counselors – coaching the client through unique experiences tailored for them.
We are located in the middle of a beautiful part of Southern Utah, where our clients have access to a variety of university programs, vocational training, and young adult peer groups that help them succeed.
Initial recovery to sustained recovery.
Internal conflict to emotional wellness.
Vocational atrophy to gainful employment.
Adolescence to adulthood.
Give At The Crossroads call today to see how we can help you and your young adult. We can be reached anytime at (866) 439-0354.
Independent Living Program near Ogden, UT and Life Skills Training Curriculum
Are you looking for residential living assistance for your young adult from Ogden, UT? Education is the key. At The Crossroads helps young adults from Ogden, UT dealing with a variety of behavioral health issues to get back on track. But we are known for our educational assistance.
Whether it's helping our clients earn a GED, enroll in college or to hone their study habits, we focus on assisting struggling young adults from Ogden, UT to become successful students. Education is the great equalizer, establishing the foundation for future success.
At the Crossroads provides a unique approach to educational assistance. Our training is specifically designed for unemployed young adults from Ogden, UT who have struggled to get or keep a job and failed to stay in school.
Our goal is to get them back in school, progress toward fulfilling their academic pursuits, all the while enjoying gainful employment. If your son or daughter has yet to finish high school or has dropped out of college, we will set them up to get back on track.
Regardless of their education level, we will train your young adult son or daughter from Ogden, UT how to study, how to excel in the classroom, and how to fulfill their educational goals.
Is your adult child in need of a "life skills" intervention? Is he or she struggling because they did not learn the necessary life development skills to adapt to life after adolescence? If so, consider At The Crossroads is your solution.
Transitional Living Services for Ogden, UT Young Adults
Transitional Living training is an important part of becoming successful in the adult world. For young adults from Ogden, UT who find themselves floundering, a vocational-based program like At The Crossroads is an ideal way to help. There are different types of vocational training, and ATC helps students focus on the right ones, step-by-step.
Whether it's resume building, job searching or occupational skills development, our professional staff will help your young adult daughter or son from Ogden, UT become employable – possibly launching a career.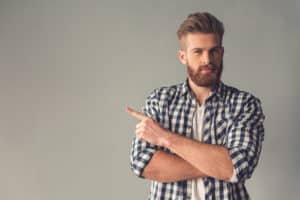 We also offer vocational training for students with unique disabilities. We are sensitive to developmental issues that might be holding a client back.
We recognize that not all young adults are the same, and they don't progress at the same speed or level. Individualized vocational coaching will make the difference.
We understand that each client from Ogden, UT is unique. Therefore, we offer specialized training tailored to the individual. The types of vocational training that ATC is capable of providing are vast, as we want to ensure each client the best shot at becoming employed adults.
Young Adults Learn Budgeting, Savings Techniques, Money Management Tips
Money management is another important aspect of the program for At the Crossroads. We help each student from Ogden, UT learn budgeting and savings techniques, money management tips, and credit building for young adults.
We assist our clients in understanding banking procedures and policies, which leads to personal money management.
When young adults acquire a successful job, it's a huge boost to their self-esteem. Making certain that the money is well-managed is an important aspect of having employment.
Every young adult in the United States must begin credit building, and ATC provides financial theory training for each client to help them make the most of this very important step. To find out more about our in-depth, independent skills training program, and how we can help your struggling young adult, call us today at (866) 439-0354.
More Resources for Parents and Young Adults
National Independent Living Association in Ogden, UT: The purpose of NILA is to provide a national network for sharing information from a grassroots level. We provide technical assistance, youth advocacy, and support mechanisms to assist professionals working with foster care and promising youth who are making the transition into adulthood.
National Council on Independent Living in Ogden, UT: NCIL advances independent living and the rights of people with disabilities. NCIL envisions a world in which people with disabilities are valued equally and participate fully.
ILRU near Ogden, UT: We create opportunities for independence for people with disabilities through research, education, and consultation. The ILRU Directory includes the contact information for centers for independent living and their satellites or branches for each state and U.S. Territory.
Ogden, UT Area Resources for Parents:
Intermountain Healthcare Behavioral Health – From toddlers to seniors, Intermountain Healthcare offers complete mental health and substance abuse services for all citizens. The spectrum of care for IHC includes Acute inpatient, day treatment, residential treatment, chemical dependency inpatient detoxification, and intensive outpatient programs.
United Way of Northern Utah – United Way is a non-profit organization dedicated to furthering the common good by inspiring those with the means to give, advocate and volunteer, for the purpose of raising positive change in our community. By uniting both individuals and groups with the will, passion, expertise to solve problems, United Way builds stronger communities and improves lives in Northern Utah.
Transitional Living Programs for Young Adults in Ogden, UT
We understand the common issues that teens and young adults are faced with every day. Here At The Crossroads, we will support and assist your child with their related problems in a healthy and productive way. Call (866) 439-0354 to get more information about our fees, enrollment, and services.
Inspirational thoughts to live by for people in the Ogden, UT area..
"When our emotional health is in a bad state, so is our level of self-esteem. We have to slow down and deal with what is troubling us, so that we can enjoy the simple joy of being happy and at peace with ourselves." Jess C. Scott
"No matter what we do, each instant contains infinite choices. What we choose to think, to say or to hear creates what we feel in the present moment, it conditions the quality of our communication and in the end the quality of our everyday life. Beliefs and attitudes are made of thoughts. Negative thoughts can be changed and by doing so we create for ourselves more pleasant inner states and have a different impact on the people around us" Dorotea Brandin